Supreme Court Grants Extension to ED Chief Sanjay Kumar Mishra!!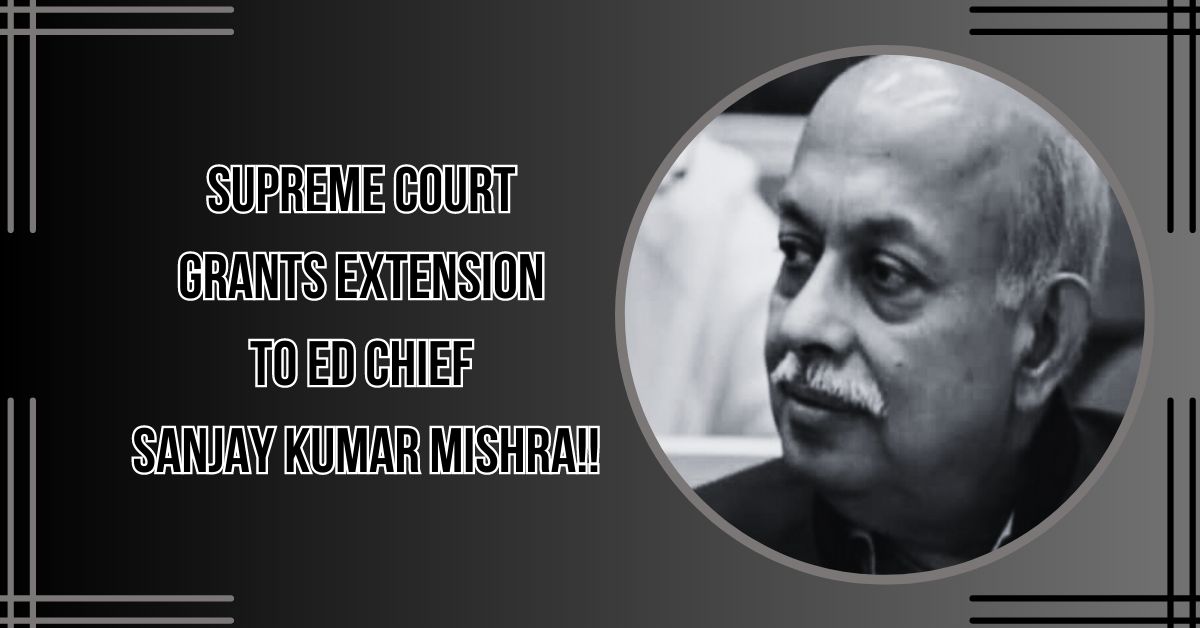 In a significant ruling, the Supreme Court has allowed Enforcement Directorate (ED) chief Sanjay Kumar Mishra to continue in his role until September 15, citing larger public interest:
The Supreme Court allows ED chief Sanjay Kumar Mishra to continue until September 15, but has said that there will be no further extension after that.

The extension has been given by SC in 'national interest': @harishvnair1 shares more details with @roypranesh pic.twitter.com/P9mbl7obhY

— TIMES NOW (@TimesNow) July 27, 2023
This verdict relieved the Union government, which sought an extension for Mishra until October 15, considering the pending review by the Financial Action Task Force (FATF) to assess India's compliance with international protocols on combating money laundering and financial terrorism.
Background
Earlier, the government faced legal challenges over granting two extensions of tenure to Sanjay Kumar Mishra in 2021 and 2022.
The Supreme Court quashed these extensions, terming them "illegal" and directing Mishra to relinquish office by July 31. The court emphasized that further extensions should not be granted as per their previous order.
During the recent hearing, the government expressed the view that Mishra's continuation as ED chief was "essential" for a favorable FATF review.
The Solicitor General, Tushar Mehta, asserted that while no one is indispensable, Mishra's continuity would benefit the country during the review process.
The Supreme Court, while allowing an extension for Mishra, clarified that it would only be until September 15, and there won't be any further extension beyond this date.
This decision aims to ensure a balance between public interest and adhering to the court's previous orders.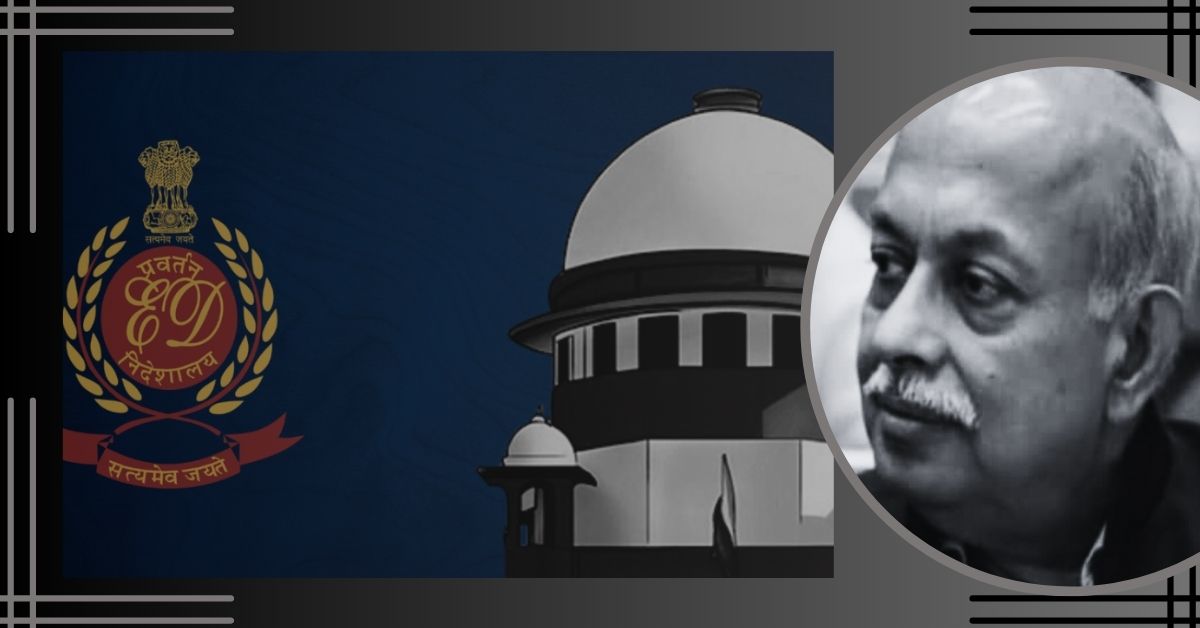 Concerns Raised by the Court
During the hearing, Justice BR Gavai questioned the government's reliance on a single individual, asking whether it portrayed the entire department as incompetent.
The court highlighted that Mishra's removal as ED director should not lead to reputation damage or negatively affect India's image.
The extension of Mishra's tenure faced opposition from various quarters, with petitions challenging the government's decision.
The petitioners included Congress leaders Randeep Singh Surjewala, Jaya Thakur, and Trinamool Congress MP Mahua Moitra. They relied on the court's earlier order that prohibited further extensions for Mishra.
Get the scoop on these noteworthy news updates:
Conclusion
The Supreme Court's decision to grant an extension to ED chief Sanjay Kumar Mishra until September 15 in "larger public interest" takes into account the pending FATF review. While addressing the government's concerns, the court also upholds its earlier stance on limiting extensions beyond November 2021.
The ruling aims to maintain a delicate balance between ensuring the continuity required for the review process and adhering to the court's previous orders. As the case unfolds, the implications of this decision on the functioning of the Enforcement Directorate and its impact on India's image will be closely observed.