A Street Vendor Makes Maggi With Sting Energy Drink, and People on the Internet Say, "Ulti Aari Hai…"
Did the recipe sound bad on its own? A viral Instagram video shows a street food vendor preparing Maggi noodles using an aerated beverage.
Everyone enjoys Maggi; some prefer to keep it straightforward, while others would ask for cheese and vegetables. But if energy drinks were used to cook noodles instead of water, would you ever want that to happen?
Ouch! Didn't that sound repulsive on its own? The process of making Maggi with Sting energy drink, ghee, masala, and a few other ingredients is shown in the video. When served hot to foodies, the recipe turns out a blood-red color.
Is the food even edible after being cooked with a chilly drink? A cause for concern. View Video: 
View this post on Instagram
Netizens react to this recipe: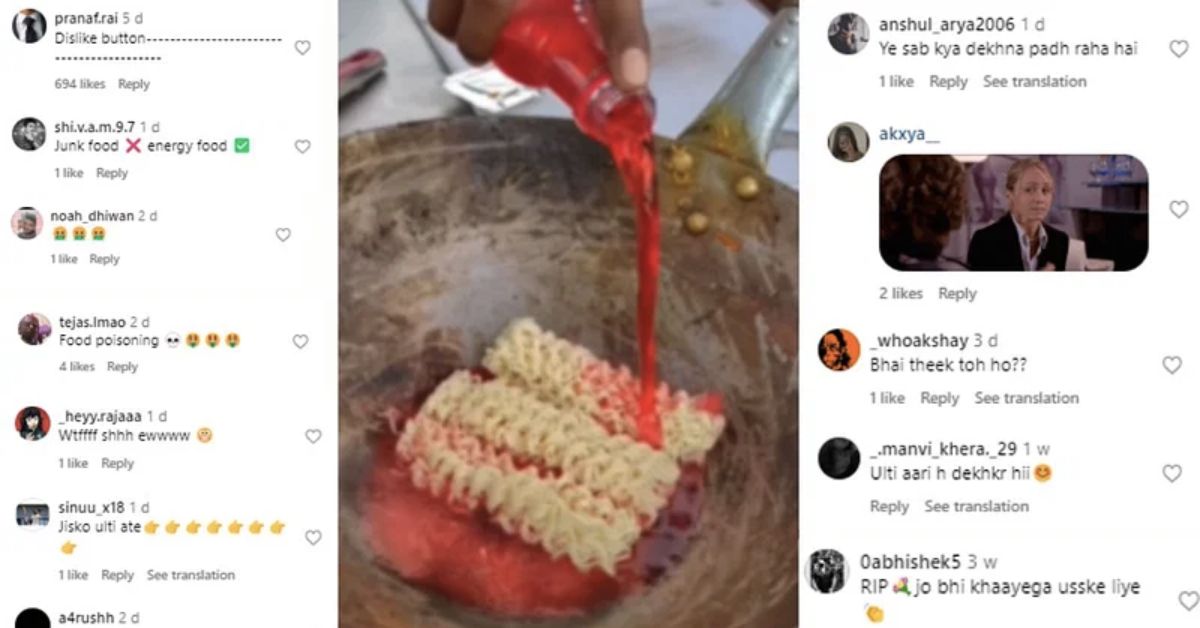 The dish earned a resounding NO from online users who felt it was unhealthy. Some commented that "Sting Wali Maggi" made them nauseous and said, "Ulti aari h dekhkar hii." Last month, the food clip appeared on social media; since then, it has received over seven million views on Instagram, making viewers go for the hate button.
For the latest news and reviews from DigiHindNews, follow us. Please stay connected with us on Twitter, Facebook, and Instagram. Subscribe to our YouTube channel for our latest videos.