Shah Rukh Khan Rings in His 58th Birthday With Fans, Grand Celebrations, and a Big Screen Reunion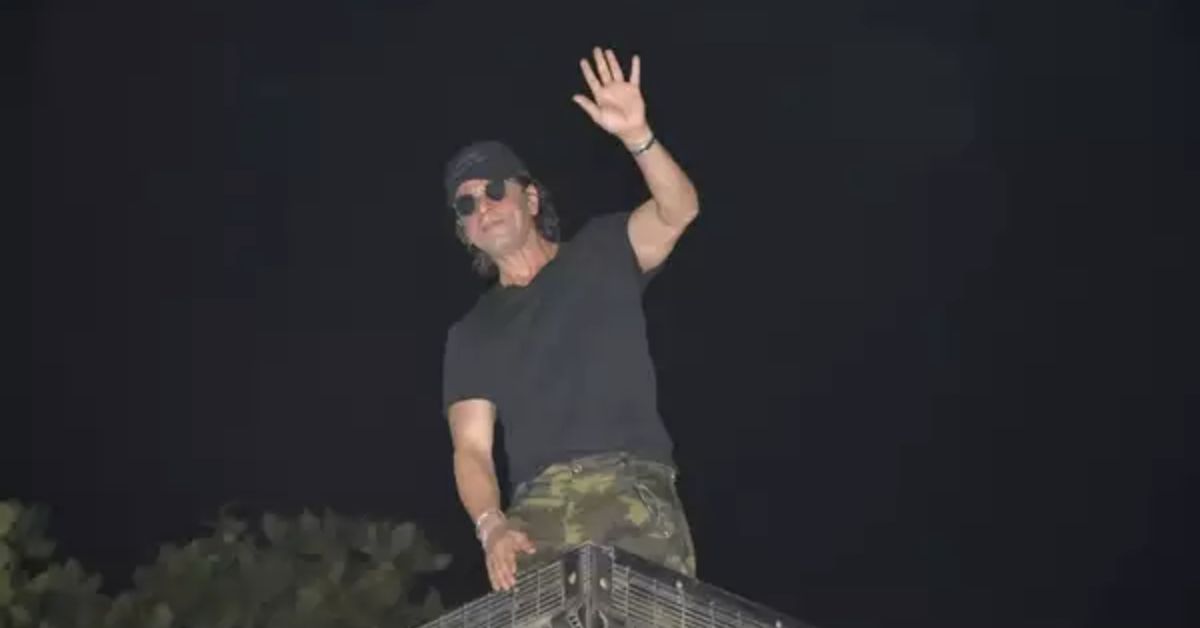 The King of Bollywood Celebrates Another Year, Receiving Love from Fans and Stars Alike
November 2, 2023 – Mumbai, India – Bollywood's undeniable "King Khan," Shah Rukh Khan, turned 58 today and received a royal outpouring of love, not just from the crème de la crème of Bollywood but from his devoted fan base. A sea of ardent followers assembled outside his residence, Mannat, to celebrate the occasion with the superstar, generating an atmosphere of unparalleled festivity.
#WATCH | Mumbai: Actor Shah Rukh Khan waves at the fans who gathered outside his residence 'Mannat' in large numbers to catch a glimpse of him, on Shah Rukh Khan's 58th birthday.#ShahRukhKhan pic.twitter.com/gjE99qa0ZX

— ANI (@ANI) November 1, 2023
THE KING OF INDIAN CINEMA is here to celebrate his birthday with Us!
❤️❤️❤️#ShahRukhKhan #SRKDay #HappyBirthdaySRK #SRK𓃵 #SRKUniverse #Jawan #DunkiTeaser #SRKBirthDay #Mannat #Pathaan #RajkumarHirani #YRFSpyUniverse pic.twitter.com/dUCebC1EtK

— OM (@SRKian_OM) November 1, 2023
Fans Flood Mannat
Captured in a video by paparazzi, a jubilant crowd queued up outside Mannat's gates. Fans young and old, clicked photos and videos, while some carried larger-than-life posters of Shah Rukh Khan. As the clock struck midnight, the sky lit up with fireworks, as if the heavens too were partaking in the festivities.
It's unbelievable that so many of u come & wish me late at night. I am but a mere actor. Nothing makes me happier, than, the fact that I can entertain u a bit. I live in a dream of your love. Thank u for allowing me to entertain you all. C u in the morning…on the screen & off it

— Shah Rukh Khan (@iamsrk) November 1, 2023
#WATCH | Mumbai: Fans gather in large numbers outside 'Mannat', the residence of actor Shah Rukh Khan, as he turns 58 today#ShahRukhKhan pic.twitter.com/AwEFVaTOLt

— ANI (@ANI) November 1, 2023
No PR can afford this and No Star can pull this. #ShahRukhKhan's Stardom will be a dream for the biggest of the biggest. Mid-Night Crowd!!

This is SHAHDOM!!#HappyBirthdaySRK

— JUST A FAN. (@iamsrk_brk) November 1, 2023
The Man of the Hour Greets His Admirers
Acknowledging the love and adoration showered upon him, Shah Rukh Khan emerged on his balcony, sporting a black T-shirt and a matching cap. Waves and words of gratitude filled the air as he connected with his supporters who were overjoyed just to catch a glimpse of their beloved superstar.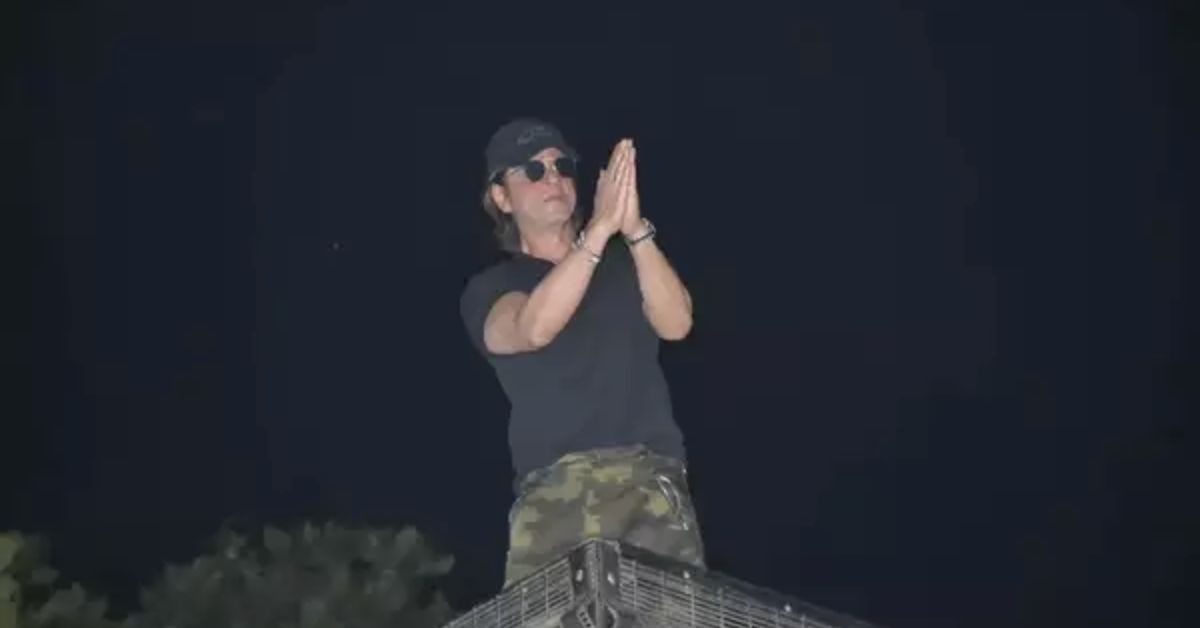 The Grand Birthday Bash
But the celebrations don't end here. According to insider reports, Shah Rukh's manager, Pooja Dadlani, is orchestrating a grand birthday gala. Expected to grace the event are Bollywood heavyweights like Deepika Padukone, Karan Johar, Atlee, Nayanthara, and Rajkumar Hirani, among others. The venue for this star-studded event is the Jio NMACC at Bandra Kurla Complex in Mumbai. In an unconventional twist, invitees have been requested not to bring gifts, emphasizing that the real gift is the presence of loved ones.
Upcoming Ventures
The star, who is still basking in the success of "Pathaan" and "Jawan," is set to share screen space with Salman Khan in "Tiger 3," releasing this Diwali on November 12. Directed by Maneesh Sharma, and also featuring Katrina Kaif and Emraan Hashmi, "Tiger 3" is generating significant buzz, especially given that Shah Rukh Khan's role is being kept under wraps by YRF.
A Union of Titans: SRK and Salman Khan
Fans are particularly excited about the SRK-Salman reunion in "Tiger 3," one of the major highlights in the upcoming YRF Spy Universe movie. Just as Salman Khan's surprise appearance in "Pathaan" was meticulously kept a secret, YRF's Aditya Chopra plans to employ the same strategy for Shah Rukh Khan's role in "Tiger 3."
Read more articles
Wrapping Up
As Shah Rukh Khan celebrates another year of cinematic and personal milestones, the fanfare surrounding him testifies to his enduring impact on Indian cinema and popular culture. With a colossal birthday bash in the pipeline and an eagerly awaited film set to release, the King of Bollywood shows no signs of slowing down.
Happy Birthday, Shah Rukh Khan! May the King continue to rule hearts and the box office alike.