Soon, Android Users Will Be Able To Send Texts Without Using Google Drive: Info Here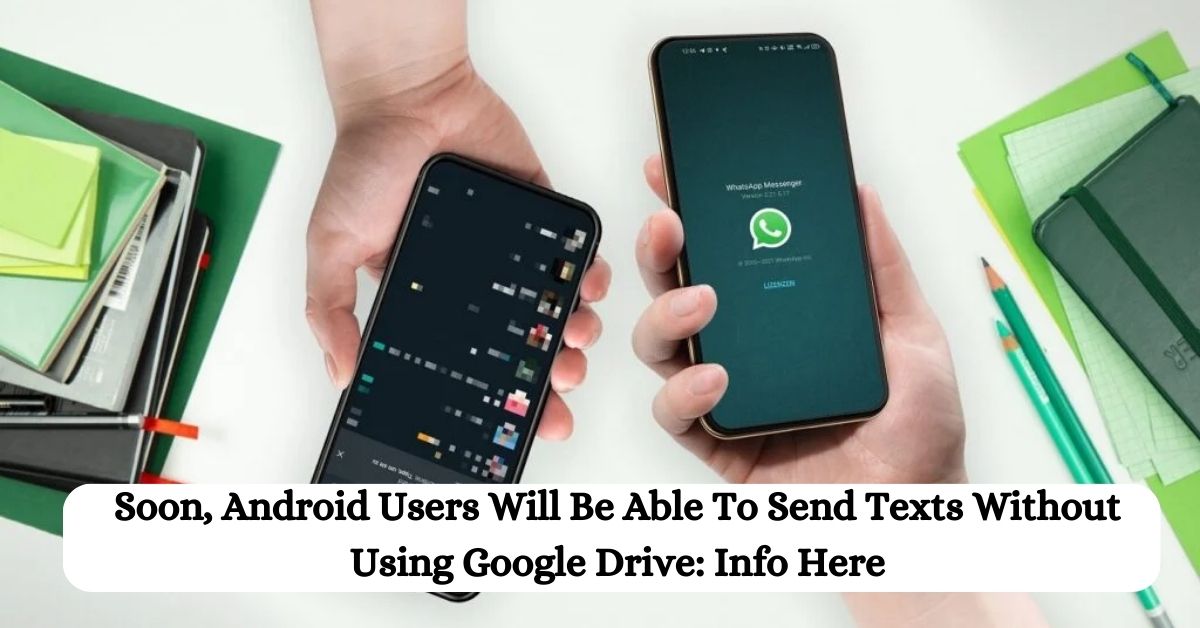 Recently, Meta has been really active, adding WhatsApp features left and right. The most recent ones involve saving vanishing messages for later and simultaneously utilizing the same WhatsApp account on four different devices. According to recent reports, the instant messaging app is now developing a new feature that would make it simpler for Android users to transfer between devices and stop its need on Google.
Currently, WhatsApp lets it's Android users back up their conversations and media to Google Drive so they can access them when necessary on a new device. However, as WhatsApp lacks a specific feature for this, it forces Android users to rely on Google Drive.
but no longer. According to a previous report from Wabetainfo, a website that monitors all the newest advancements within WhatsApp, the company is working on a new feature just for Android users. This new chat transfer function for Android users, which does not rely on Google Drive for backup, has reportedly begun to be tested by WhatsApp, according to the same website.
Read More: 
How Will WhatsApp Chat Transfer Work
The WhatsApp beta for Android 2.23.9.19 update, which is available on the Google Play Store, reportedly includes a new chat transfer capability for some beta testers. When it becomes available, users will be able to transfer their chat history to a new Android device via the chat transfer function found in WhatsApp Settings > Chats.
Users will need to scan the QR code and follow the instructions to collect all of their chat history and data, including media, in order to begin the transfer process. As it eliminates the need for manual backup of the chat history to Google Drive, which can take a while depending on the size of the chat history, the feature will also provide users with a quick and simple migration experience.
Here is a tweet related to this topic: 
WhatsApp will soon allow Android users to transfer chats without Google Drive: details here

— IndiaTodayTech (@IndiaTodayTech) May 1, 2023
Users will be able to quickly migrate their chat history from their old Android smartphone to a new Android device by just scanning the QR code, eliminating the need for backup and restoration. Notably, only a few beta testers have access to the new feature's testing phase. However, in upcoming updates to the app, WhatsApp will soon make the feature available for all Android devices.
The development of a new feature for Android customers who use WhatsApp on tablets makes WhatsApp sad in the interim. According to Wabetainfo's previous reports, WhatsApp, which is owned by Meta, is currently testing a new "side-by-side" functionality for some Android tablet users.
According to reports, the functionality will enable users to multitask on their large tablet window by splitting their screen into two sections: one for the chat list and one for the active chat. Users will be able to quickly move between chats in this manner and won't miss any messages. However, the function will be optional, and users will be able to disable the side-by-side view at any time by selecting WhatsApp Settings > Chats from the menu. Currently in beta testing, the feature will soon be made available to more users.