Has The Official Release Date For Squid Game Season 2 Been Announced?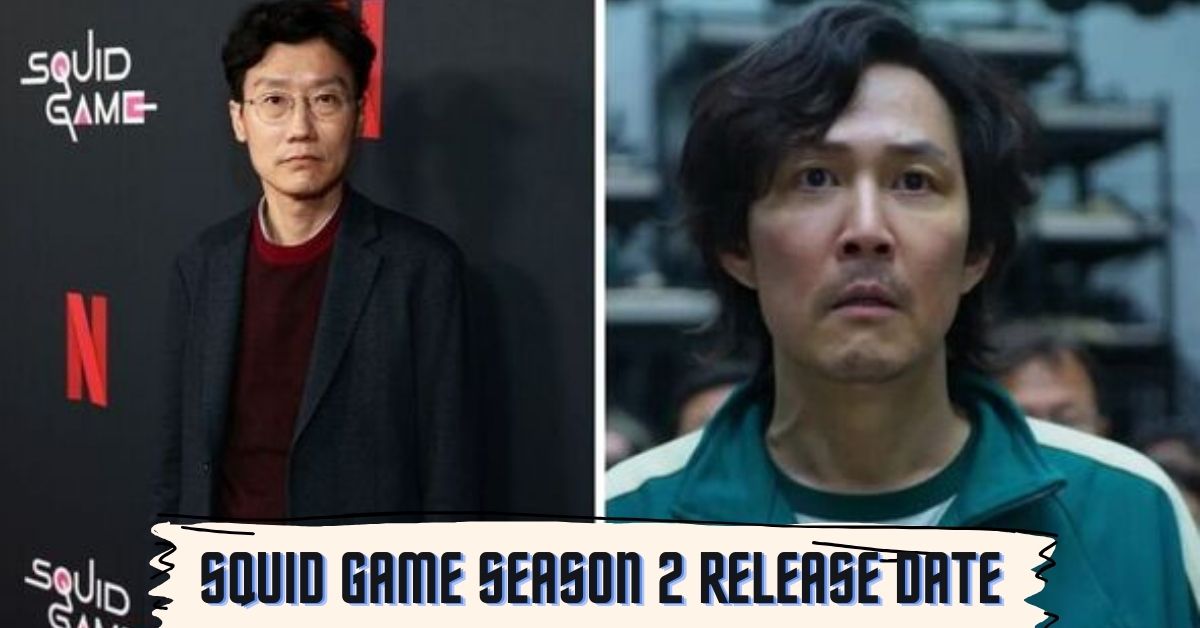 You might want to get ready for more sleepless nights if you binge-watched Squid Game on Netflix and are still having nightmares. The dystopian thriller series, which premiered in September 2021, quickly rose to the top of 90 countries' "must-watch" lists on Netflix and became the service's most popular non-English program.
The hashtag #squidgame received over 27.5 billion views on TikTok in a few weeks, making it the greatest series premiere in Netflix history. The unsettling premise of Squid Game, in which 456 contestants competed in six children's games over the course of six days in order to win £28 million ($38 million), grabbed viewers.
The majority of the show's characters did, in fact, die in quite violent ways, but not before we developed an obsession with them and speculations about the show's unresolved ending. We will go into detail about the Squid Game season 2 release date in this article.
Is Squid Game Season 2 Confirmed?
Yes, season two is definitely coming. In June 2022, the show's official Twitter page released the following message:  'On your marks. Get set. Greenlight. Squid Game continues, only on Netflix. [sic]'
On your marks.
Get set.
Greenlight.
Squid Game continues, only on Netflix.#SquidGameS2 pic.twitter.com/spH30iRDO4

— Squid Game #오징어게임 (@squidgame) June 12, 2022
In January 2021, Ted Sarandos, CEO of Netflix, spoke publicly about the company's plans for a second season of Squid Game and the "Squid Game Universe," which he believes may include live events, merchandise, and mobile gaming.
Sarandos reportedly said, "The Squid Game universe has just begun. We're building those muscles steadily with our consumer products, both like the Squid Game tracksuits, and then we're making a big push on experiences that are mobile and portable."
Is There A Release Date For Squid Game Season 2?
We won't have to wait long, as Squid Game: The Challenge will be available on Netflix on November 22, 2023. The director of Squid Game, Hwang Dong-hyuk, revealed to Variety at the Critics' Choice Awards, "It's here," he says, pointing to his brain. "Not on the page." 
Here is an official tweet that talks about what Hwang Dong-hyuk said about Squid Game season 2.
#SquidGame creator Hwang Dong-hyuk teases Season 2 of the global sensation.

"It's here," he says pointing to his brain. "Not on the page." https://t.co/YlAM9sXfmR pic.twitter.com/KmmjOJpeUq

— Variety (@Variety) March 13, 2022
The Squid Game on Netflix first came to our attention in 2019. Then, it took another two years to finish the filming and production; thus, it's likely that a second season won't be released until 2023 or even 2024.
Actor O Yeong-su won Best Supporting Actor in Television at the 2022 Golden Globe Award for his portrayal of Player 001 in season one, which is indicative of the show's popularity at the awards level.
Who All Will Be In Squid Game Season 2?
Squid Game: The Challenge will welcome Yim Si-wan, Kang Ha-neul, Park Sung-hoon, and Yang Dong-geun to the cast of the second season, it was disclosed on June 17 during Netflix's global fan event, Tudum 2023.
Explore the exciting world of forthcoming film releases:
They will join returning actors Lee Jung-Jae, who played Seong Gi-hun (also known as Player 456) in the series, Lee Byung-hun, who played Front Man (the head of the team running the competition), and Wi Ha-jun, who played Hwang Jun-ho (the outsider who broke into the competition to try and find his brother), in the cast.
You may find out more about the release dates for additional shows by visiting us here at Digi Hind News.