Up Bareilly Miscreants Drag Youth From Scooty for 1 Km on Busy Road, Probe Launched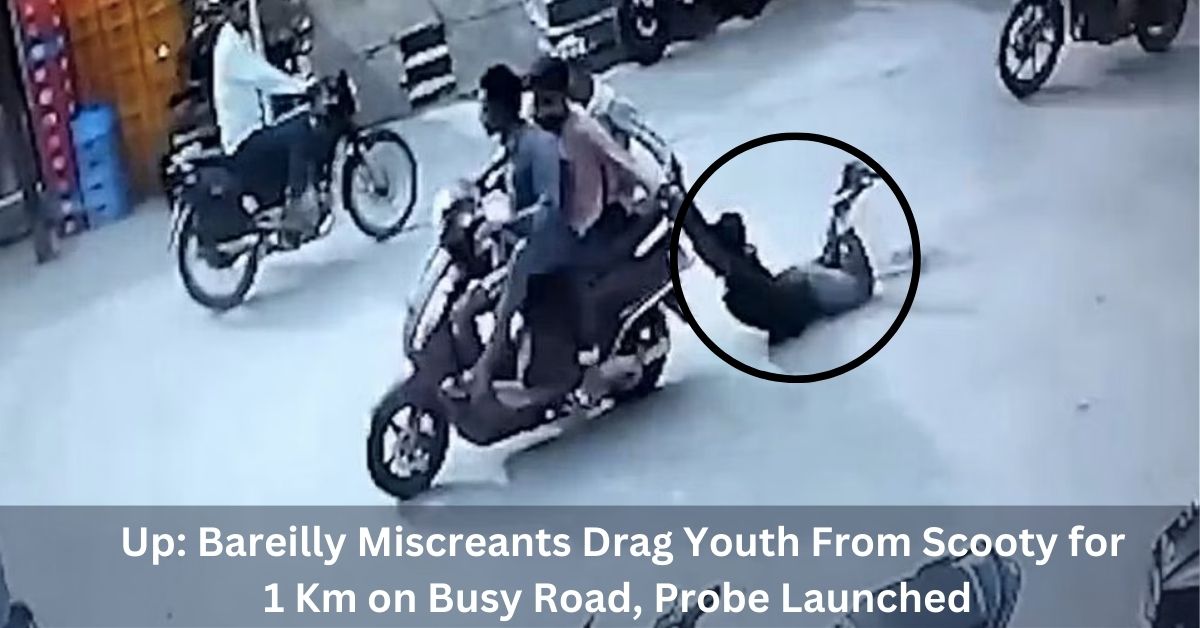 A video shot in Bareilly, Uttar Pradesh, currently making the rounds online shows three criminals on a scooter dragging a young man in broad daylight on a busy street. The young man was allegedly tied down and hauled for almost a kilometer, as reported by the news.
After the video was widely shared online, police looked into the situation. The incident occurred at the Sanjay Nagar Holi crossroads near the Baradari police station in Bareilly.
Twitter footage shows three men riding a scooter while dragging a young man they have tied to the vehicle with a rope.
Now under investigation by the police
An on-street store's closed-circuit television camera caught the entire thing on tape. According to the surveillance film, the crime occurred on July 25 at 4:35 p.m.
बरेली में दबंगों ने युवक को स्कूटी के पीछे बांधकर घसीटा

◆ सीसीटीवी में कैद हुई घटना #Bareilly | CCTV Video Bareilly #CrimeNews pic.twitter.com/NhZnCdI9lQ

— News24 (@news24tvchannel) July 28, 2023
According to the reports, the males reportedly start by tying the young man to the scooty in the middle of the junction. Almost immediately after that, they began hauling him.
According to reports, the young man was seriously injured. It has not yet been determined who committed the crime or what motivated them to do it.
Read more article 
No official report of a crime has been filed. But they assured us that a thorough probe was underway thanks to the CCTV evidence and that the perpetrators would face severe consequences.
"Stay informed and engaged! Keep an eye out for exciting updates, and let your voice be heard in the comment box. Connect with us on social media – join the conversation, and follow us on Digi hind news for the latest buzz!"