Maharashtra: 2 Buses Collide In Buldhana District ,6 Die ,21 Injured !!!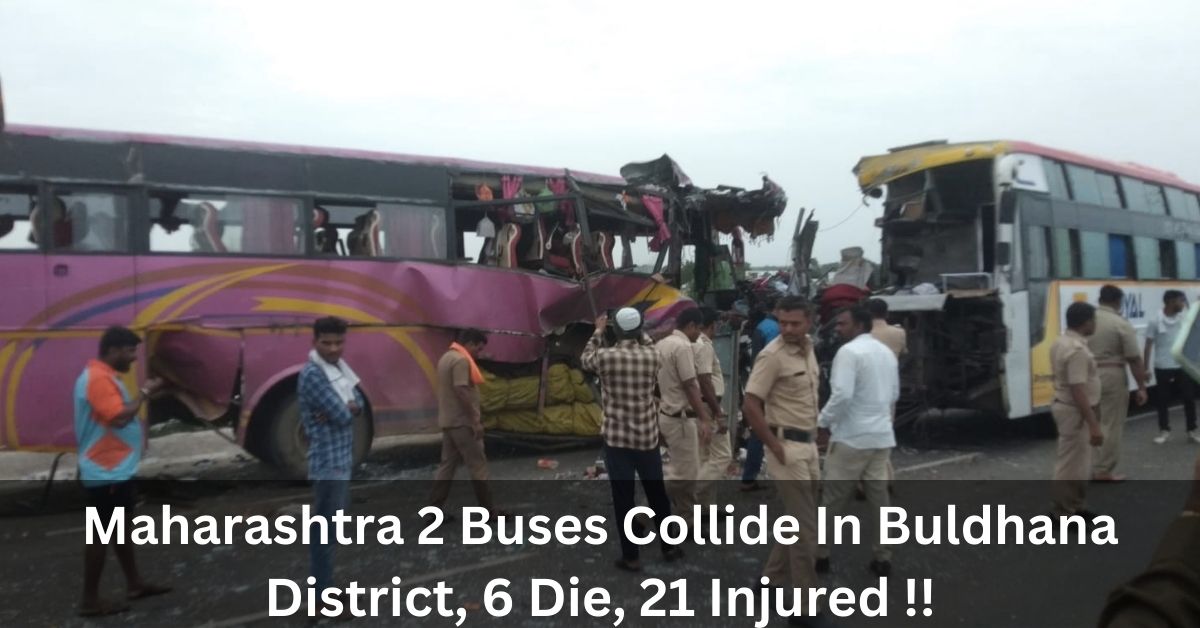 Two private buses crashed early Saturday morning in the Buldhana region of Maharashtra, resulting in the deaths of six people, including two ladies, and the injuries of twenty-one more, according to a police officer.
He said the incident happened on a flyover in Malkapur town at about 2:30 in the morning. The government bus was reportedly headed to Hingoli from Amarnath Yatra, while the private bus was going to Nashik.
The Nashik-bound bus sped up to pass the truck in front of it.
According to him, the two buses collided because the driver of the Nashik-bound bus was trying to pass a vehicle by driving in front of it.
Read more articles
The official stated that five people were killed, including two ladies, and twenty were injured.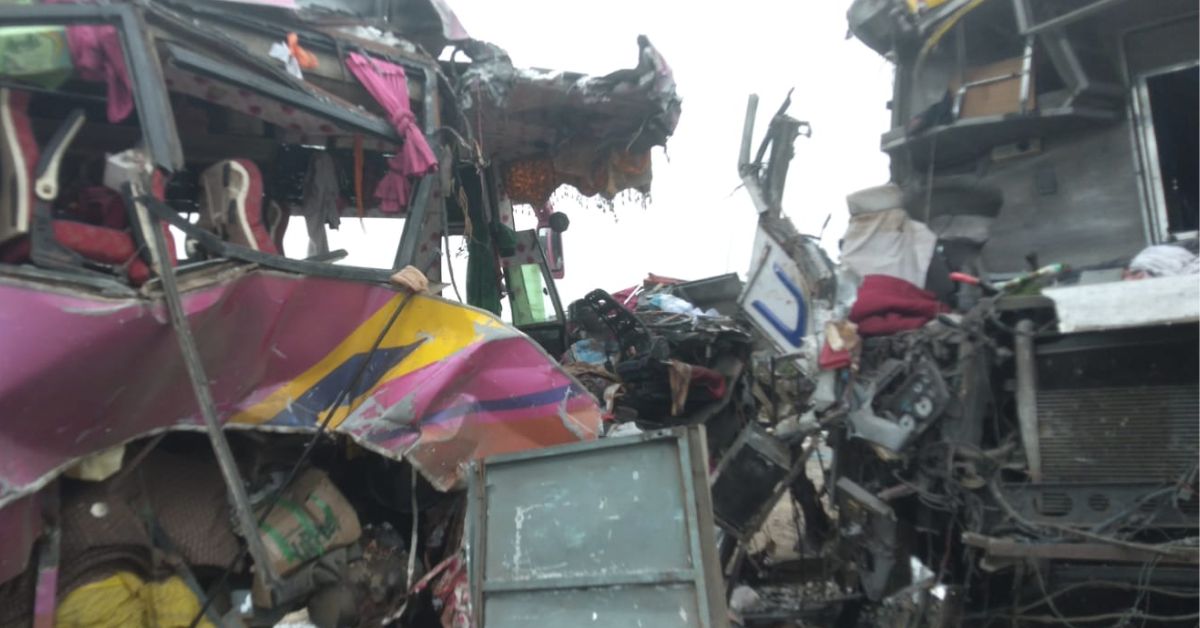 Watch this video
#बुलढाणा– मलकापूर शहरातील राष्ट्रीय महामार्ग क्र.6 वर आज पहाटे दोन खासगी ट्रॅव्हल्सची समोरासमोर धडक बसून भीषण अपघात झाला. यात 6 प्रवाशांचा मृत्यू झाल्याची प्राथामिक माहिती आहे. तर 25 ते 30 प्रवासी जखमी झाले आहेत. घटनास्थळी बचावकार्य सुरू असुन मृतांचा आकडा वाढण्याची शक्यता आहे. pic.twitter.com/9MYMLnDhaM

— AIR News Pune (@airnews_pune) July 29, 2023
Maharashtra | Six passengers dead, 21 injured in collision between two buses in Buldana early morning today pic.twitter.com/oDj2I6Mc19

— ANI (@ANI) July 29, 2023
The incident was responded to by senior district police authorities, who rushed the injured to a local hospital. He also noted that the accident slowed down traffic for a while incident is being investigated.