UP: Security Guards Slap, Abuse Disabled Tricyclist In Deoria; Shocking Video Surfaces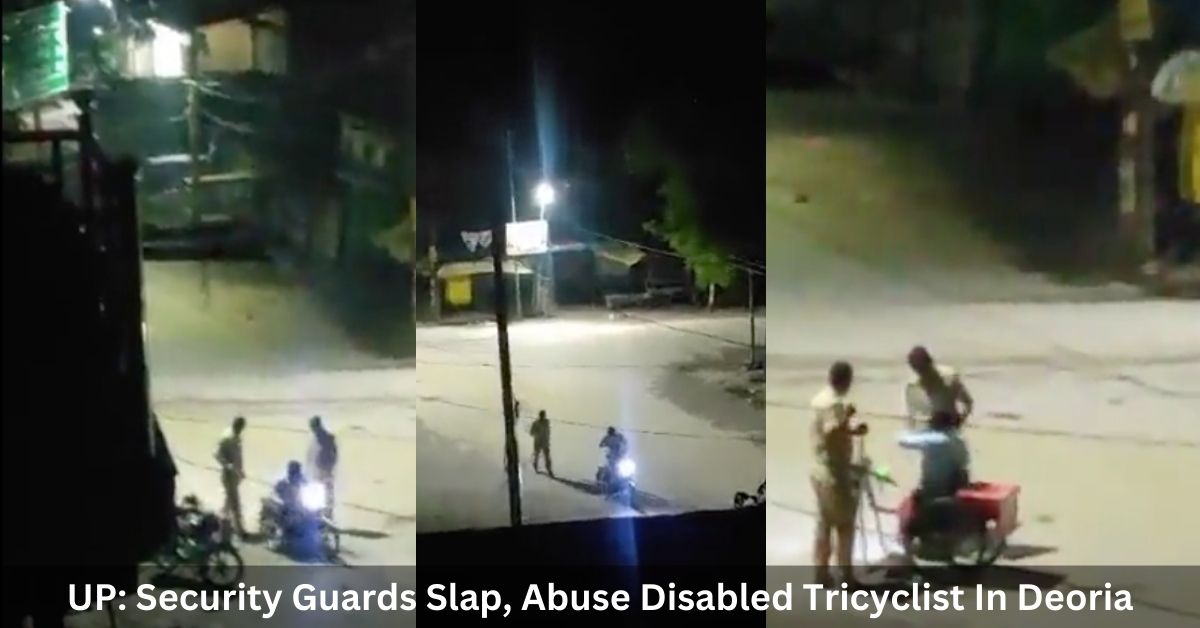 The disturbing video purports to show Prantiya Rakshak Dal (PRD) jawans in the Deoria district of Uttar Pradesh beating, slapping, and verbally abusing a guy with special needs riding a tricycle.
The PRD jawans were caught on tape slapping and beating the disabled man as he rode the tricycle. Twitter user provided a video of the incident.
As the video has gone viral, calls for justice for the disabled victim of the security guard's brutality have increased. Khajua Chauraha in Rudrapur Kotwali, Deoria, was the crime scene.
Watch this tweet
In UP's Deoria, a purported video of a specially-abled man on a tricycle being assaulted by two men identified as Prantiya Rakshak Dal (PRD) jawans has surfaced on social media. pic.twitter.com/grJgsp195G

— Piyush Rai (@Benarasiyaa) July 30, 2023
Video sparks uproar among the opposition
The Samajwadi Party's media wing also disseminated the clip, claiming the 'Divyaang' man was assaulted by security guards because he had requested a drink of water. The UP opposition party criticized law enforcement after the incident, claiming that many such crimes go unreported.
देवरिया से आई ये दर्दनाक और बेरहम बर्बर वीडियो देखिए👇

एक दिव्यांग ने पुलिसकर्मियों से पीने का पानी मांग लिया तो योगी जी के पुलिसकर्मियों ने उस दिव्यांग को बर्बरता से पीटा

यही योगीराज में बर्बर ,बेलगाम पुलिस के कारनामे हैं ,कुछ घटनाएं प्रकाश में आ जाती हैं लेकिन बहुत कुछ ऐसा… pic.twitter.com/svGIWa3ex4

— SamajwadiPartyMediaCell (@MediaCellSP) July 30, 2023
Leader of the Aam Aadmi Party (AAP) Naresh Balyan also voiced his disapproval of the video and questioned "Why was the administration in UP so unbridled?"
उत्तरप्रदेश के देवरिया में दो पुलिस वाले एक विकलांग को ट्राई साइकिल पर उसे पीट रहे है।वो बेचारे जाने की कोशिश कर रहा है तो फिर उसे पकड़ कर पीट रहे है। @myogiadityanath अब पीटने का नाम बदल कर समाजसेवा कर दो। आखिर UP का प्रशासन इतना बेलगाम क्यों है? pic.twitter.com/NLaWmMLMRU

— Naresh Balyan (@AAPNareshBalyan) July 30, 2023
The cop may be seen on video hitting the disabled man.
The video features a man with special needs riding his tricycle. Despite the man's cries for help, the footage begins with PRD jawans beating and slapping him. Two uniformed PRD jawans are seen roughing up the disabled rider of the trike.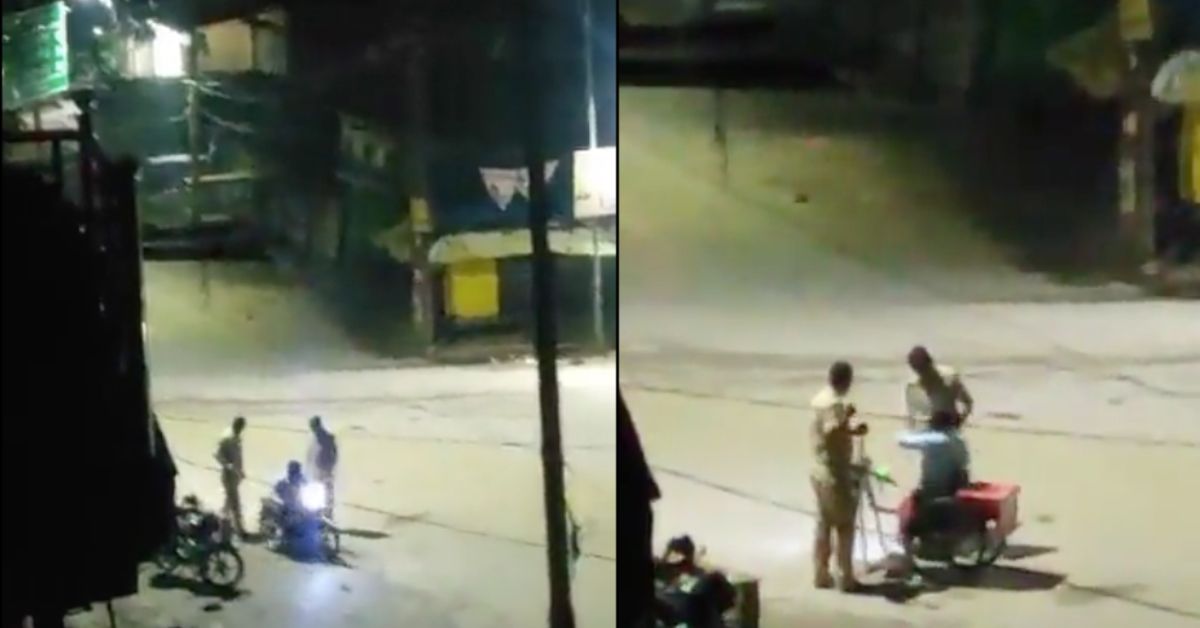 A man with special needs faces up against PRF soldiers.
When the PRD officers who had previously beaten the disabled guy come across him on the road, he does not hesitate to confront them. He can be seen disputing with a police officer and is overheard claiming, "It wasn't me who abused, it was the PRD jawans."
One of the jawans suggests he check in at the precinct. The PRD jawan is seen admonishing the disabled man for not accompanying him to the station. The disabled man, however, insists that he will ride his tricycle to the police station rather than accompany the PRD thugs.
read more article
Call to arms
This is where the clip stops. Netizens are demanding action be made against the accused shown assaulting the particularly abled individual in the video as the footage is being circulated and seen by people.
The police have reportedly taken notice of the event, organized an investigation team, and filed charges against the two security guards who brutally assaulted the crippled man, as reported by the local media.