Vox Machina Season 2 Release Date: Will The Anime Return? All The Latest Details!
Vox Machina Season 2 Release Date: The Legend of Vox Machina season two was set in stone as soon as Amazon bought season one. The first season was made possible by a successful Kickstarter campaign. When Amazon decided to air the first ten episodes, they ordered fourteen more episodes.
"Critical Role paved a new way for original digital content with fresh new voices and humor that won them fans worldwide," said Jennifer Salke, head of Amazon Studios. "Their wildly successful Kickstarter campaign is proof of that" (via Variety). "We're excited to work with the team to bring our Prime Video customers The Legend of Vox Machina and the new Critical Role series."
In a joint statement, Sam Riegel and Travis Willingham of Critical Role said, "We were blown away by how excited people were about the Kickstarter campaign, and now we can give the fans everything they wanted and more."
"Working with Prime Video to get the series to fans worldwide is exciting and surreal, and we're thrilled to be able to tell even more stories with not just one, but two 12-episode seasons!" So, was Amazon right to take a chance on season two of The Legend of Vox Machina? Here's all the information you need.
Vox Machina Season 2 Release Date
Animated shows take a long time to make, but since Vox Machina's hugely successful Kickstarter campaign ended in 2019, the team has had plenty of time to start working on season two.
Considering that the show's first season didn't come out until early 2022 instead of late 2020 because of the pandemic, we think new episodes will come out sooner than you might think.
If we're fortunate, season two will come out before the end of the year, putting it back on the schedule it was on before. If not, it probably won't happen until January 2023.
❄️ Brrr…is it cold in here, or is it just this #TheLegendofVoxMachina S2 exclusive clip? ❄️ pic.twitter.com/jBaMCpyx4S

— FanologyPV (@FANologyPV) December 16, 2022
Recent post-
The Legend of Vox Machina Season 2 Plot: What Next?
The series is based on Critical Role's first Dungeons and Dragons campaign. Season one ended on a pretty shocking cliffhanger that set up season two perfectly, especially if you like dragons.
After being brought before King Uriel Tal'Dorei, ruler of the Tal'Dorei Empire, Vox Machina was shocked to learn that Uriel was giving up the throne and giving control of the Empire to the Tal'Dorei Council, citing Vox Machina's teamwork as a reason.
But when Vex'ahlia's ringing ears told the group that a dragon was coming, Keyleth and King Uriel saw four dragons coming quickly. At the end of the season, four dragons, each as scary as the last, were getting ready to kill Emon.
Expect season two to start right after the cliffhanger, dealing with the effects of what is sure to be a violent start to the new season.
Vox Machina Season 2 Cast
Laura Bailey, Taliesin Jaffe, Liam O'Brien, Ashley Johnson, Matthew Mercer, Marisha Ray, Sam Riegel, and Travis Willingham aren't just actors on the show. Because of the unique way it was made, they're also executive producers with an equal stake in the series' success.
We'd expect them all to come back.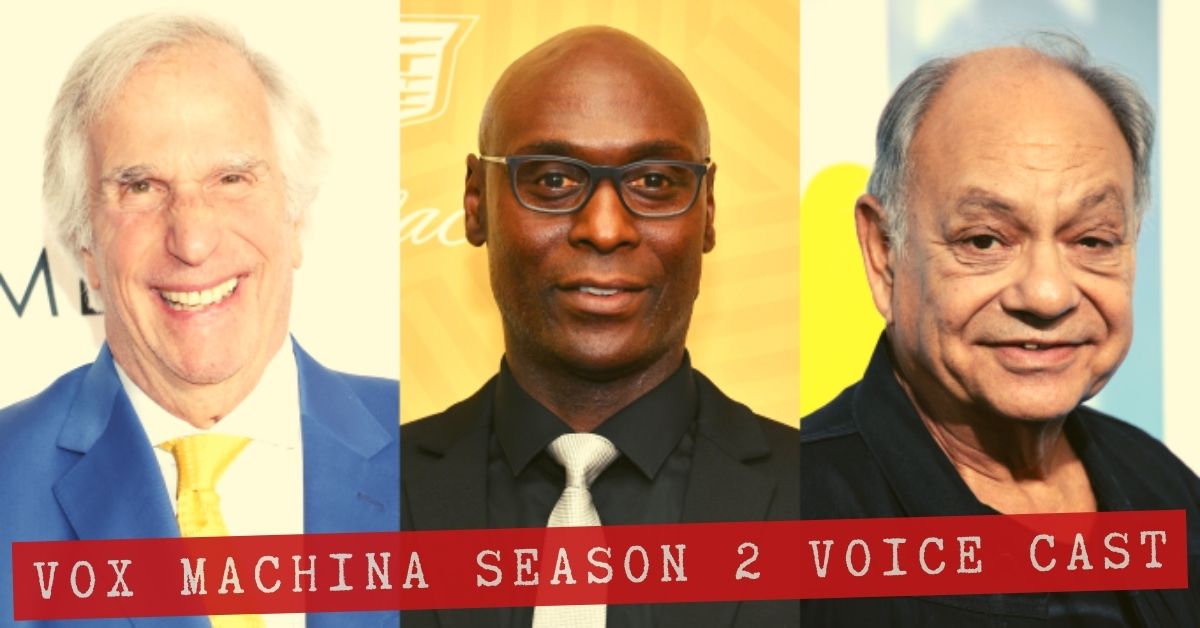 Vox Machina Season 2 Trailer
Although it hasn't happened yet, we would anticipate a decline before the year is over. We'll send our top wizards to the scene as soon as new footage surfers so they can enchant it into this feature. Keep us bookmarked for all the latest information, tidbits, and Unearthed Arcana we come across as we cover this fantastic program.
You can enjoy the entertaining Red Band season one trailer until then.
Frequently Asked Questions
How many seasons will Vox Machina have?
How long will each season of Vox Machina be? Critical Role and Amazon Studios have confirmed that the show will have three seasons. The first season is already available on Prime Video, and the second season is set to come out in January 2023.
Was Vox Machina a success?
The Legend Of Vox Machina has been one of the most successful this winter. On paper, the idea of making an anime based on a tabletop roleplaying Actual Play stream might not sound like a good idea, but Vox Machina has shown that the concept works.
Will there be a second season of Legends of Vox Machina?
The show was picked up for a second season before it even started. Season 2 will begin in January. Below is the first look at Season 2, which Amazon also released.
Hope you like the information; share your view in our comment section. Moreover, don't forget to visit digihindnews.com for more such Seasons Updates.