Tragic Incident Unfolds: Woman Stabs Live-In Partner, Alleges Suspicion!!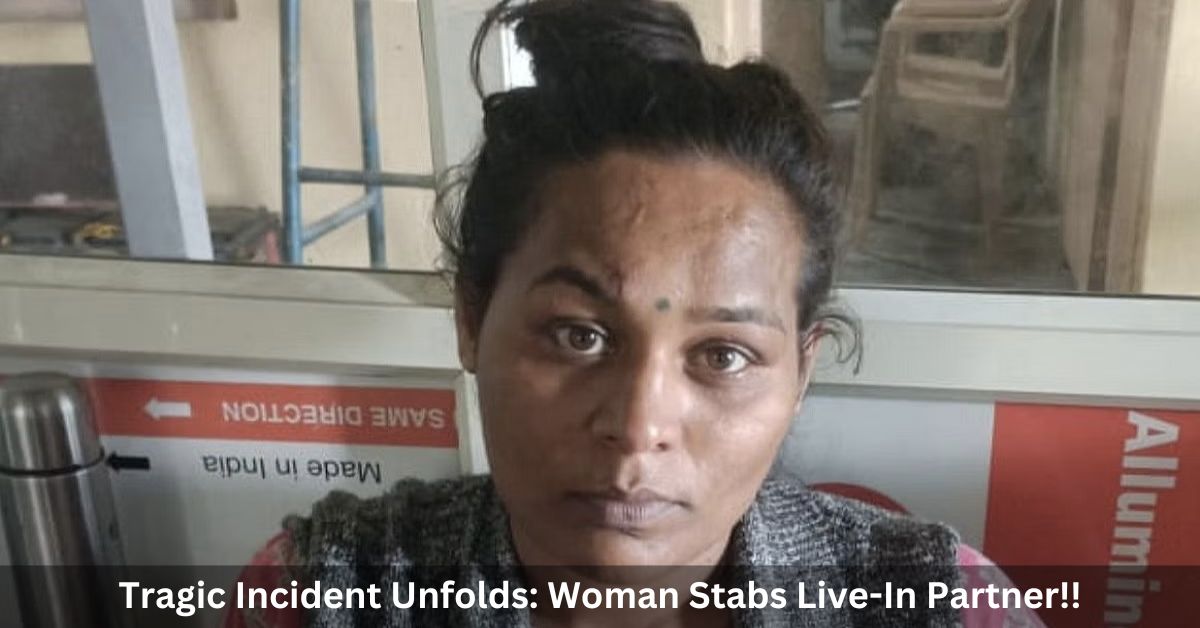 In a shocking turn of events, a tragic incident transpired in the Hulimavu area, leaving a community in disbelief. A woman, identified as 24-year-old Renuka from Karnataka's Belagavi, stands accused of fatally stabbing her live-in partner, 29-year-old Javed, hailing from Kannur in Kerala. This heart-wrenching incident unfolded on September 5, sending shockwaves through the locality.
Suspicion Breeds Tragedy
Renuka's confession to the police sheds light on the grim circumstances that led to this dreadful act. She claimed that her partner's deep-seated suspicion of her character pushed her to take the extreme step. The simmering tension in their relationship finally reached a breaking point, resulting in a horrifying outcome.
Swift Police Response
The incident took place within the jurisdiction of the Hulimavu police station. After committing the crime, Renuka rushed Javed to the hospital, seemingly torn between desperation and guilt. However, upon her return to their apartment, she reportedly contemplated fleeing the scene. Fate, however, had different plans.
Security Alert: A Turning Point
The apartment's vigilant security personnel had locked the door from the outside, suspecting foul play. Their quick thinking proved pivotal in this unfolding tragedy. They promptly alerted the police, who wasted no time in responding to the distress call. Renuka's escape plan was thwarted, and the authorities apprehended her without delay.
A Glimpse into the Lives of the Accused
Renuka, a 24-year-old college dropout, found herself navigating the challenges of motherhood, caring for a six-year-old daughter. Her life lacked stability, as she grappled with unemployment. She sought solace in the company of single men at local pubs, yearning for a more luxurious life.
Javed, on the other hand, earned a livelihood by repairing cell phones in the bustling Madiwala district. Their paths crossed, and they decided to share their lives, moving into an apartment in Akshaya Nagar. However, their relationship was far from idyllic, characterized by frequent quarrels.
The Fatal Altercation
On that fateful Tuesday, tensions between Renuka and Javed reached a crescendo as they engaged in a heated argument over an undisclosed issue. In a moment of uncontrollable rage, Renuka resorted to a drastic measure. She wielded a knife, and with a single, fatal blow, she stabbed Javed in the chest.
A Desperate Attempt to Save a Life
Realizing the gravity of her actions, Renuka rushed Javed to the nearest hospital in a desperate bid to save him. Tragically, despite the medical intervention, Javed succumbed to his injuries, leaving a void in the lives of those who knew him.
Read more articles
Legal Proceedings Commence
Ganesh, the owner of the apartment where this devastating incident occurred, promptly filed a formal complaint with the police. The law enforcement agencies wasted no time in registering the case and taking Renuka into custody. As the investigation unfolds, the community awaits answers and closure.
In conclusion, this heart-wrenching incident serves as a grim reminder of the consequences of unchecked suspicion and unresolved conflicts in relationships. It leaves a community in mourning and raises questions about the importance of open communication and conflict resolution. Our thoughts are with the affected families, hoping they find strength in these trying times.