Massive Fire Breaks Out Near Yakutpura Railway Station, Charred Three Shops!!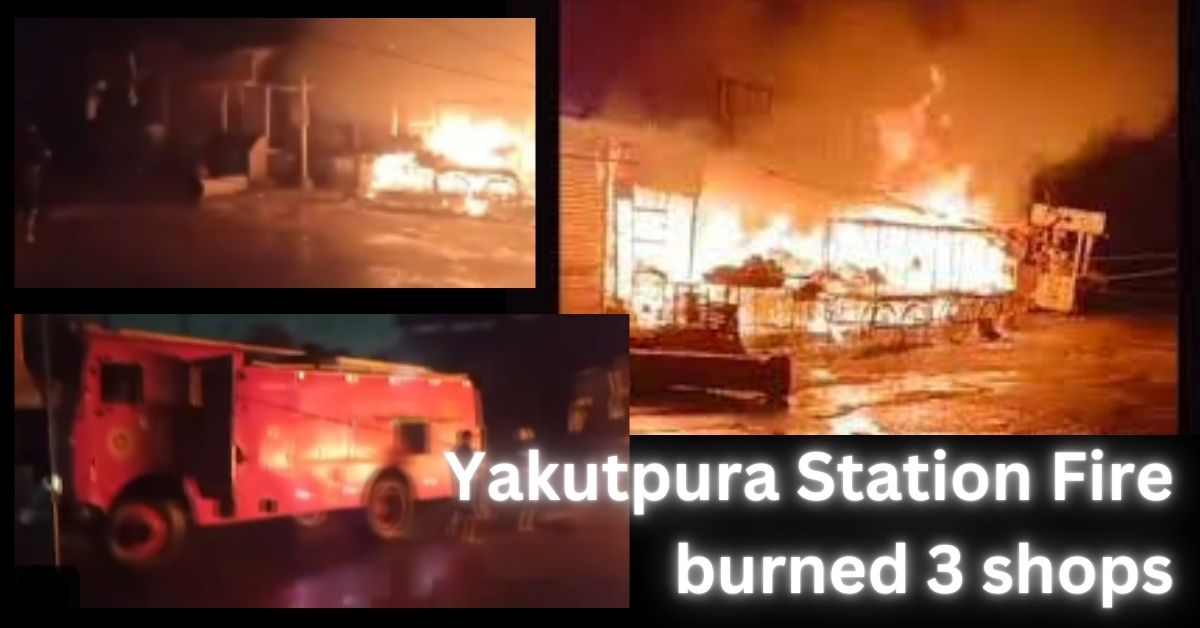 A massive fire broke out near Yakutpura railway station in Hyderabad's Old City, resulting in the destruction of three shops, fruit stalls, and carts. The incident occurred early in the morning after an electricity pole collapsed, leading to a short circuit and subsequent fire.
Fortunately, no casualties were reported, but property worth Rs 30,000 to Rs 40,000 was destroyed. Around 4:30 am on Tuesday, the electricity pole (11kv) near the roadside shops collapsed and caused a short circuit.
The resulting fire engulfed the shops, fruit stalls, and parked carts. Locals quickly alerted the authorities, and the Madannapet Station House Officer (SHO) confirmed that no harm was caused to any individuals. However, the fire caused significant damage to the property:
Massive #fire broke out, even in rain, at the fruits stalls and carts near the Yakutpura rly stn, in old city of Hyderabad, after an electricity pole (11kv) fell down on the shops. Fire engines, DRF reached the spot and doused the flames.#FireAccident #FireSafety #Hyderabad pic.twitter.com/yEAqCTEv4b

— Surya Reddy (@jsuryareddy) July 18, 2023
Upon receiving the alert, the police swiftly reached the scene to assess the situation. Fire engines and the Disaster Response Force (DRF) were also summoned to tackle the flames.
The firefighting teams worked efficiently to douse the fire and bring it under control, preventing further damage and ensuring the safety of the surrounding area.
Following the incident, the police registered a case and investigated the matter. The exact cause of the electricity pole collapse and subsequent short circuit will be examined.
Your daily dose of informative articles:
The authorities will gather evidence and statements to determine if any negligence or other factors contributed to the fire. The investigation aims to ascertain accountability and prevent such incidents in the future.
The fire near Yakutpura railway station in Hyderabad destroyed three shops and caused significant property damage. Thanks to the prompt response of the locals, police, and firefighting teams, no casualties were reported.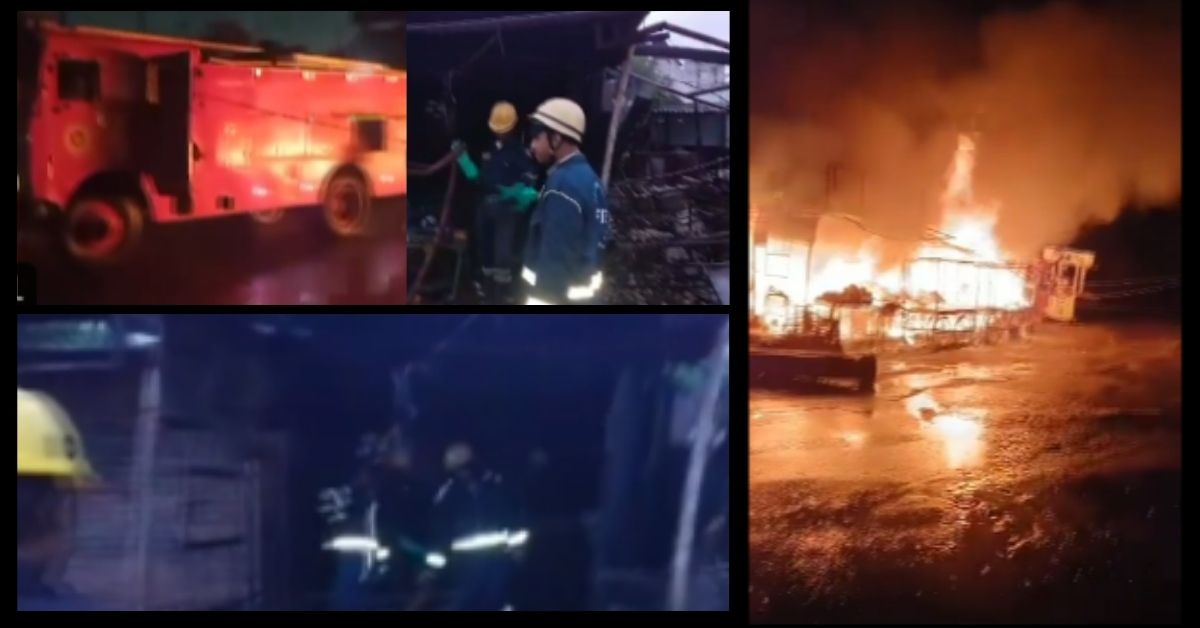 The incident highlights the importance of maintaining electrical infrastructure and adhering to safety measures. As the investigation progresses, efforts will be made to prevent similar incidents and ensure the community's well-being.
Stay in the loop with the current Indian headlines on Digi Hind News, and never miss a beat.