Ajit Pawar, Other NCP Ministers Meet Sharad Pawar in Mumbai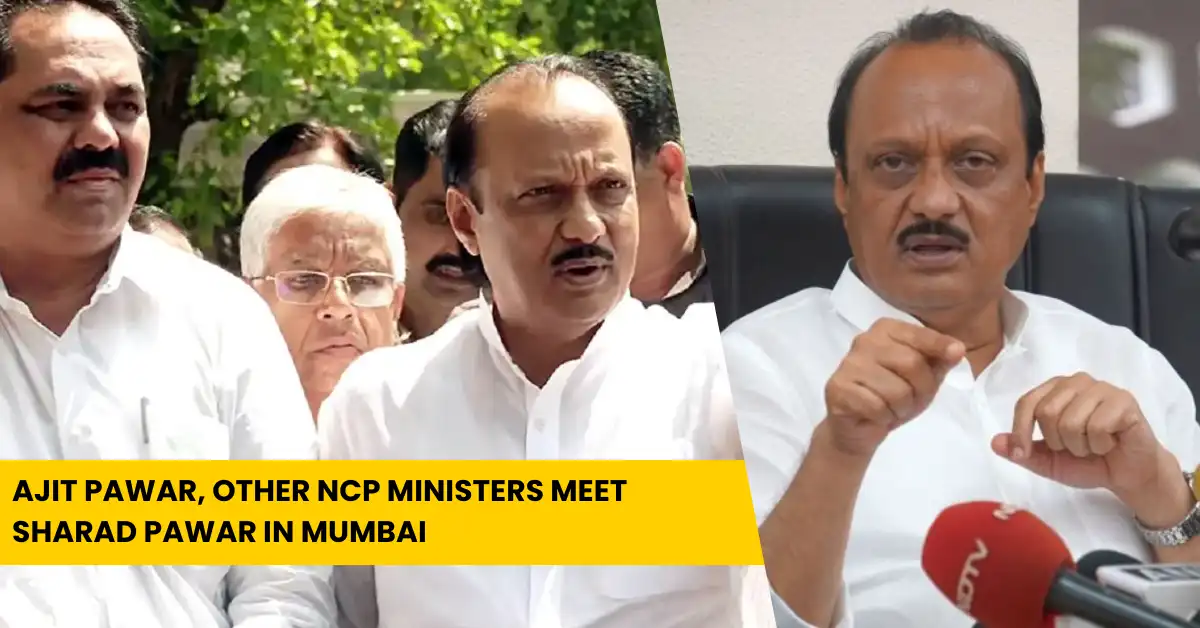 Maharashtra Deputy Chief Minister Ajit Pawar and some ministers from his Nationalist Congress Party (NCP) camp met party president Sharad Pawar in Mumbai on Sunday, amid the ongoing power tussle within the party. The meeting occurred at the Y B Chavan Centre, near the state headquarters "In Mantralaya".
A Bid to Keep the Party United: The meeting was attended by NCP ministers Hasan Mushrif, Chhagan Bhujbal, Aditi Tatkare, Dilip Walse Patil, Dhananjay Munde, and Narhari Zirwal, who are considered to be close to Ajit Pawar. They reportedly requested Sharad Pawar to keep the party united and guide them in the current situation.
The meeting came after Ajit Pawar and some of his supporters joined hands with the Eknath Shinde-led government on July 2, defying Sharad Pawar's decision to support the Shiv Sena-Congress alliance. The move triggered a political crisis in Maharashtra, leading to a split in the NCP.
Speculations Surrounding the Meeting: Unveiling the Contents of the Ajit Pawar Faction's Meeting with Sharad Pawar:
#WATCH | Mumbai: We are unaware of what was discussed in the meeting. Sharad Pawar always meets with everyone…They (Ajit Pawar faction ministers) are now feeling that what they did was wrong and the public is not liking it, so they are somewhere trying to show that they are… pic.twitter.com/1MTwDqQOzg

— ANI (@ANI) July 16, 2023
Sharad Pawar, the opposition leader in the Rajya Sabha, did not respond to their request and only listened to them, according to Praful Patel, another NCP leader at the meeting. Patel said they came to seek the blessings of their "idol" and came without informing him first.
Check out some other new content we've published:
A Gesture of Goodwill: On Friday, Ajit Pawar visited Silver Oak, the official residence of Sharad Pawar, to meet his aunt Pratibha Pawar, who had undergone surgery at a hospital in Mumbai. Ajit Pawar is known to be close to his aunt Pratibha, who reportedly played a crucial role in bringing him back to the NCP fold in 2019 after he and Devendra Fadnavis formed a short-lived government after the assembly polls.
The meeting between Ajit Pawar and Pratibha Pawar was seen as a gesture of goodwill and an attempt to mend fences with Sharad Pawar. However, whether Sharad Pawar will forgive his nephew for his rebellion and whether the NCP will remain intact or face a split is unclear.