Who is Archana Puran Singh Husband? Man Behind Versatile Actress and TV Personality!!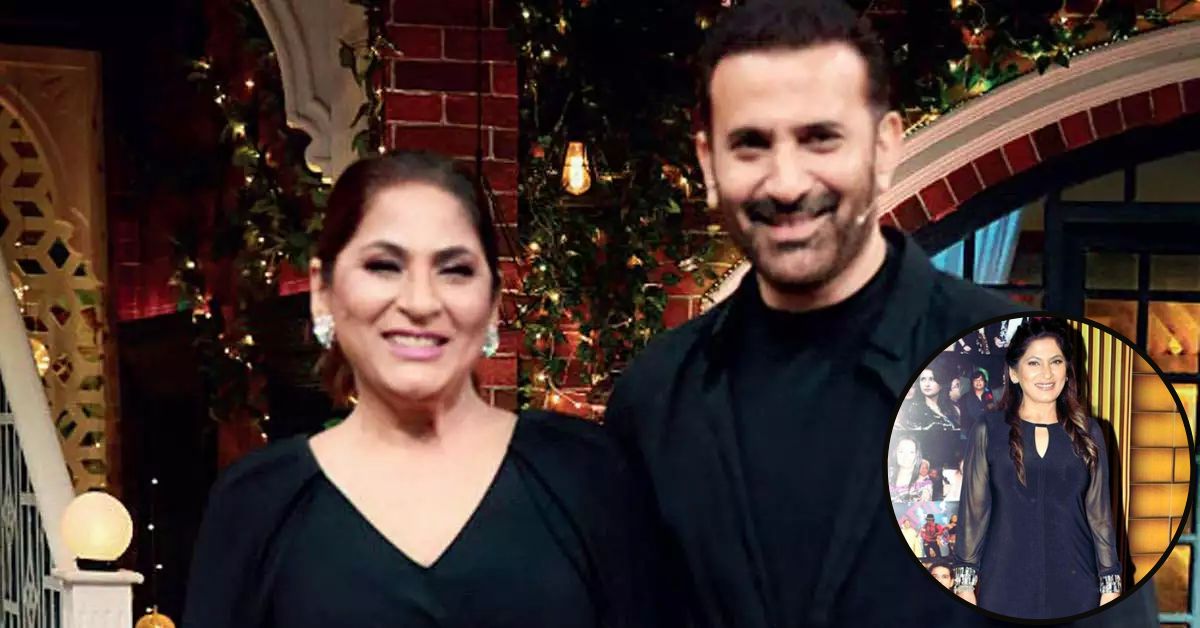 Archana Puran Singh, a prominent figure in the Indian entertainment industry, is widely recognized for her versatile talent as an actress and television personality. Born on 26 September 1962, she has left an indelible mark on Bollywood with her comedy roles.
She has become a household name as a judge on popular comedy shows like "The Kapil Sharma Show" and "Comedy Circus." In this detailed biography, we'll delve into Archana Puran Singh's career, personal life, and enduring presence in Indian cinema and television.
Early Life and Personal Background
Archana Puran Singh was born on 26 September 1962, in an era when she would later make a significant impact on the Indian entertainment industry. While she has become a familiar face to many, her journey to stardom was shaped by her personal experiences and unwavering determination.
Quick access to today's top stories:
Personal Life and Relationships
Archana Puran Singh's personal life has seen its share of challenges and triumphs.
Marriage and Family: Her first marriage did not work out and ended in divorce. Later, she tied the knot with actor Parmeet Sethi on 30 June 1992. The couple has two sons, Aryamann and Ayushmaan.
Age Gap and Love: Archana and Parmeet's marriage was unconventional at the time due to a seven-year age gap, but their love prevailed against societal reservations:
Happy Birthday!!
Parmeet Sethi, Husband of Archana Puran Singh went unnoticed in The Godfather, it was appreciated only when his true potential was realized by Bollywood and he was casted in DDLG as Kajol's Husband. pic.twitter.com/eBqF6JxGp4

— Unsocially M'Idiotic (@m_idiotic) August 18, 2023
Archana emphasized that they were "too much in love" to let such factors deter their commitment to each other. Archana Puran Singh also holds progressive views on gender stereotypes in the entertainment industry. She believes that society should not endorse outdated gender roles and stereotypes.
In her opinion, careers and success should not be confined by traditional gender norms, and individuals should have the freedom to pursue their passions and talents without restrictions.
Discover trending topics:
Career in Films
Archana Puran Singh's entry into the world of entertainment began with her film career. She made her debut in the Bollywood film industry with Nari Hira's TV movie "Abhishek," where she shared the screen with Aditya Pancholi in 1987.
In the same year, she garnered attention for her role in "Jalwa" alongside Naseeruddin Shah. Although she initially played smaller roles, Archana gradually made her presence felt in big-banner films such as "Agneepath" (1990), "Saudagar" (1991), "Shola aur Shabnam" (1992), "Aashiq Awara" (1993), and "Raja Hindustani" (1996).
She also added her charm to item songs in movies like the Govinda-starrer thriller "Baaz" and Suniel Shetty's "Judge Mujrim." Over time, Archana transitioned into supporting roles in Hindi films, often contributing her comedic flair to various comedies.
Some of her notable films include "Love Story 2050," "Mohabbatein," "Krrish," "Kuch Kuch Hota Hai," "Masti," "De Dana Dan," and "Bol Bachchan."
Television Career
Archana Puran Singh's foray into television showcased her adaptability and diverse talent.
Television Anchor: She began her television career as an anchor on Zee TV's "Wah, Kya Scene Hai" in 1993, followed by "Uncensored."
Acting and Hosting: Archana also made her mark as an actress, featuring in TV shows like "Shrimaan Shrimati" and "Junoon" and hosting "Archana Talkies" on Sony Entertainment Television. She ventured into the world of horror with the TV show "Zee Horror Show."
Direction and Production: Beyond acting, Archana ventured into direction, directing sitcoms like "Jaane Bhi Do Paaro" and "Nehle Pe Dehla." She also stepped into the realm of production with "Samne Wali Khidki."
Reality Shows: In 2005, she and her husband, Parmeet Sethi, participated as contestants on the dance reality show "Nach Baliye 1." In 2006, the couple hosted the first season of "Jhalak Dikhhla Jaa," another dance reality show.
Comedy Judge: Archana Puran Singh made her mark as a judge on various comedy shows, including Sony Entertainment Television's "Comedy Circus." Her role as a judge on these platforms allowed her to showcase her keen sense of humor and entertainment expertise.
Recent Roles: In 2015, she appeared in SAB TV's "The Great Indian Family Drama" as Begum Paro. However, her most notable recent role is as a permanent guest on "The Kapil Sharma Show," where she replaced Navjot Singh Sidhu in 2019.
The Kapil Sharma Show, which has been entertaining audiences for over a decade, has become a staple of Indian comedy television:
— archana puran singh (@apshaha) September 28, 2021
Stay informed with:
Legacy and Future
Archana Puran Singh's journey in the entertainment industry continues to inspire and entertain audiences across generations. With her infectious laughter, versatile acting, and insightful judging, she has carved a unique niche for herself in Indian cinema and television.
As she continues to bring joy and laughter to millions, Archana Puran Singh remains an enduring and beloved figure in the world of Indian entertainment. Archana Puran Singh's career trajectory is a testament to her talent, dedication, and ability to evolve with the times.
From her early days in Bollywood to becoming a beloved judge and entertainer on television, she has left an indelible mark. Her personal life also reflects her determination to follow her heart and challenge societal norms.
As she continues to make audiences laugh and think, Archana Puran Singh remains a cherished figure in Indian entertainment, beloved for her versatility and wit.