Delhi Crime: Youth Stabs 2 Brothers Over Minor Dispute, 1 Dies; Heartbreaking Images Surface Post-murder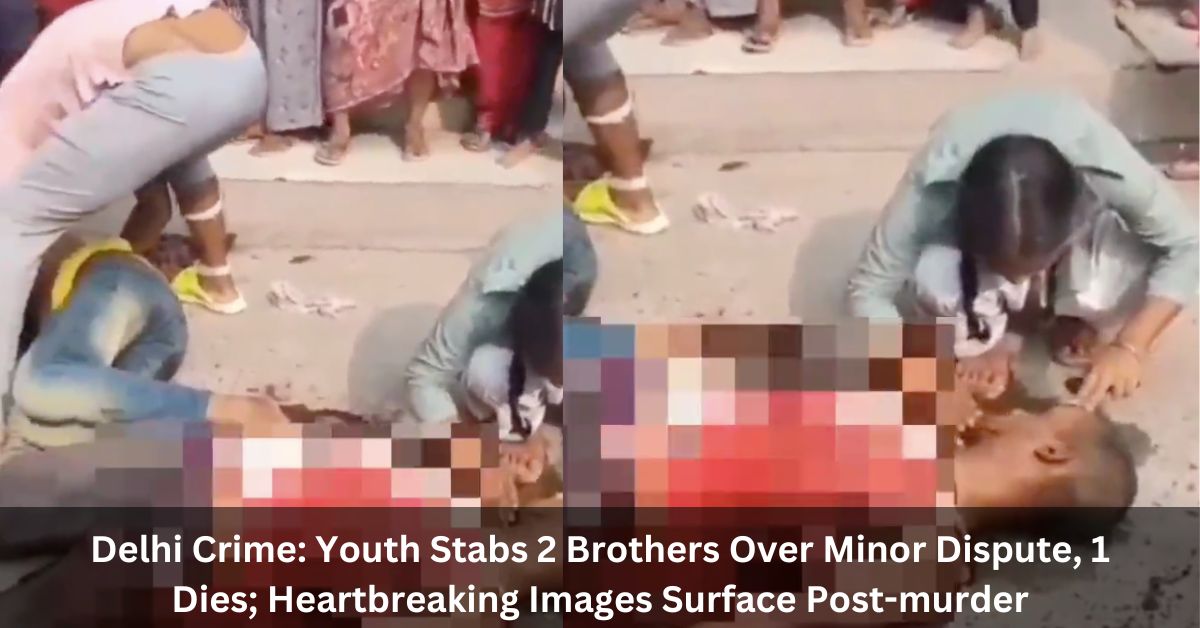 In a chilling incident that has sent shockwaves through the national capital, New Delhi, two young lives were tragically cut short in a brutal act of violence.
Kamal Kishore and Shivam Sharma, two brothers and residents of Khadda Colony, met their untimely demise when a minor dispute took a horrific turn in southeast Delhi.
A Viral Video Sheds Light on the Tragedy
The gruesome incident, which occurred in Delhi's Khadda Colony area, came to public attention through a harrowing video circulating on social media. In the video, the two youths lay wounded, their bodies drenched in a pool of blood. A heart-wrenching scene unfolds as a girl, presumably a relative, attempts to rouse one of the victims, Kamal Sharma. Desperately sobbing, she tries to wake him, unaware that Kamal Sharma had already succumbed to his injuries, tragically passing away on the spot.
That little girl is trying to wake that guy Kamal Sharma up thinking he's still alive & might get up..💔

It won't attract condemnation or flood of sympathies because the one who kiIIed him is Shahrukh.. pic.twitter.com/SIwhc6ua3p

— Mr Sinha (@MrSinha_) September 13, 2023
Rushed to Apollo Hospital
Following the brutal attack, the injured youths were swiftly taken to Apollo Hospital. Tragically, Kamal Kishore was declared brought dead upon arrival at the hospital.
His brother, Shivam Sharma, who had sustained a stab wound to the stomach, was immediately admitted for treatment. Encouragingly, reports suggest that Shivam Sharma's condition is stable, and he is currently receiving medical care at the hospital.
Perpetrator Identified: Shahrukh in Custody
Swift action by the authorities led to the identification and arrest of the assailant responsible for this heinous crime. The accused has been identified as Shahrukh, who reportedly stabbed the two brothers over a trivial dispute before fleeing the scene. Presently, Shahrukh is in police custody, where he is cooperating with the ongoing investigation.
Read more articles 
A Familiar Face in Khadda Colony
Interestingly, Shahrukh is also a resident of Khadda Colony in Delhi, raising questions about the dynamics of this horrifying incident. It has come to light that the accused and the victims were known to each other, making the motive behind this gruesome act even more perplexing. As the police delve deeper into the matter, further details may emerge to shed light on this tragic event.
In conclusion, this heart-wrenching incident has left the residents of Khadda Colony and the entire city of Delhi in shock and mourning. The loss of two promising young lives over a minor dispute serves as a stark reminder of the need for conflict resolution and community harmony. The investigation is ongoing, and the truth behind this tragic incident may yet be revealed.