Delhi: Rs 3 Crore Looted by Fake Ed Officers; Four Accused Arrested!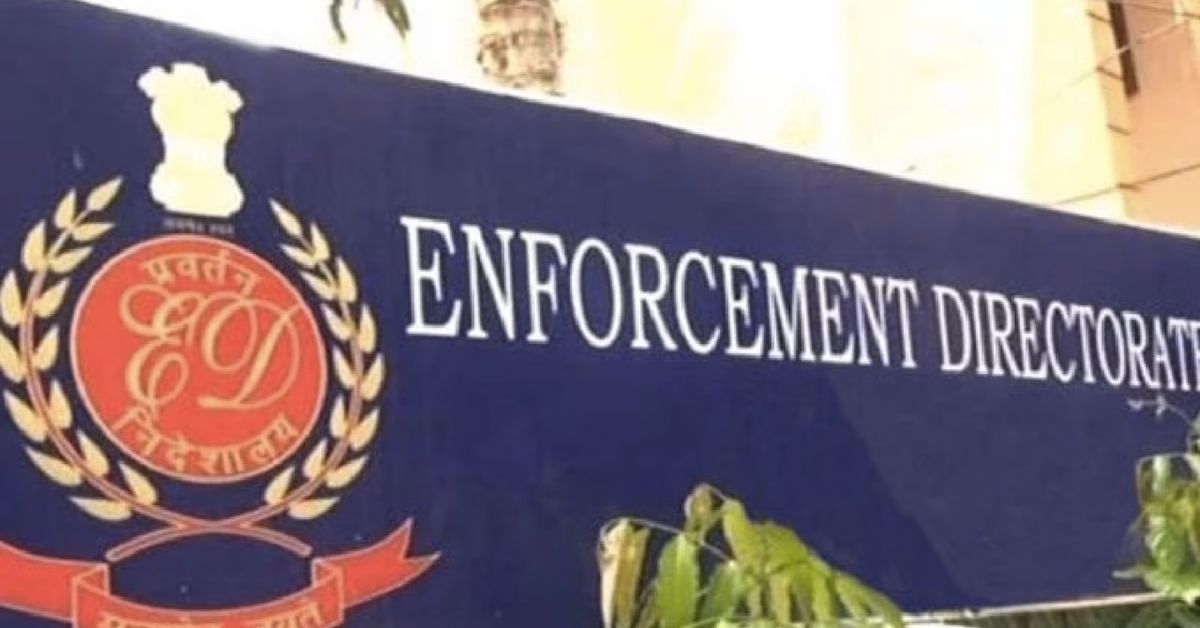 In Delhi, criminals who pretended to be ED agents stole Rs 3 crore from a home. The police made four arrests after receiving a complaint from the victim's family. They had broken through the police cordon in a car and were all trying to get away at once.
After a two-kilometer chase, the police apprehended them and returned Rs 1 crore, or about $150,000, of the stolen money. Amit alias Vicky (37), originally from Sonipat, was named as the suspect.
Baba Haridas Nagar in Dwarka is where this story begins. The victim claims that, at around midnight, he came home to find his residence broken into. They were all posing as cops from the ED, the ED's self-proclaimed name. In just 30 minutes, the burglars combed through the entire residence and made off with Rs 3 crore. As he was leaving, he invited the relatives to the ED office for further investigation.
दिल्ली : फ़िल्मी स्टाइल में ED की फ़र्ज़ी टीम ने घर मे दबिश देकर 3 करोड़ की नकदी लूटी… दिल्ली पुलिस ने पीछा कर 4 बदमाशों को पकड़ा !

फिलहाल एक करोड़ की रकम हुई बरामद, बाकी दो करोड़ रूपया लेकर फरार हुए बदमाशों के साथी !

दिल्ली में बदमाशों ने फर्जी ED अधिकारी बनकर एक घर से 3… pic.twitter.com/ZTrkR1gZlE

— Shaikh Javed (@ShaikhSahab__) October 15, 2023
दिल्ली15अक्टूबर23*ED की फ़र्ज़ी टीम ने घर मे दबिश देकर 3 करोड़ की नकदी लूटी https://t.co/HGvp6swADG pic.twitter.com/RGhXhsxa3o

— UP AAJTAK / Tej Khabar (@aajtak_up) October 15, 2023
Land sales were the source of the victim's funds
The family claims they recently sold land in order to raise money. During the raid, we were all a little on edge. There were no official signs on either of the two automobiles the criminals arrived in. They were armed with pistols, and their actions were peculiar. A member of the household, after the intruders had fled, made a 911 call at 1:15 a.m. When the police PCR vehicle arrived, the victim reported that the bogus ED team had fled in the direction of Mitraun village. The cop notified his colleagues in Dwarka, who immediately began searching the area.
The criminals, despite being stopped by police, continued on their way and were apprehended 2 kilometers later
A while later, officers in the command center spotted a car speeding away. The driver ignored his signal to halt. The cops gave chase and eventually stopped the automobile two kilometers later in Narela. A criminal pulled out a gun as soon as the automobile came to a halt, but he was quickly apprehended by the police. Seventy thousand Indian Rupees were discovered by the police. Amit alias Vicky (37), originally from Sonipat, was named as the suspect. He had two prior criminal cases in Bindapur, one of which involved murder. Amit has been turned over to the local authorities, according to police officer Anand Mishra.
Dwarka's top cop, M. Harsh Vardhan, revealed that three more individuals were apprehended in subsequent operations. They were able to return thirty thousand rupees.
Read more articles
The police are looking into a possible friend or acquaintance
The family who supposedly lived in the residence where the bogus raid took place reportedly sold the property to someone from South Delhi.