Disastrous Rains Ravage Northern India: Gairsain Karnprayag NH 109 Washed Away
Chamoli, India – In the wake of heavy rains relentlessly battering northern India, tragedy again struck as a crucial part of the Gairsain-Karnprayag NH 109 was washed away late last night. According to Chamoli Police, the constant downpour caused severe flooding in the region, destroying a significant portion of the highway.
The calamity has left numerous people stranded on both sides of the road, affecting travel between Gairsain, Karnprayag, and Nainital.
Dramatic visuals of the aftermath have emerged on various social media platforms, capturing the extent of the damage caused by the flooding. The situation remains dire, and authorities are scrambling to respond effectively.
The monsoon rains have shown no mercy on the northern states of India, wreaking havoc on Himachal Pradesh, Uttarakhand, Punjab, Delhi, Jammu, and Kashmir. This month, these states have experienced torrential rains, triggering landslides and flash floods that have resulted in significant loss of lives and property, particularly in the hilly regions of Himachal and Uttarakhand.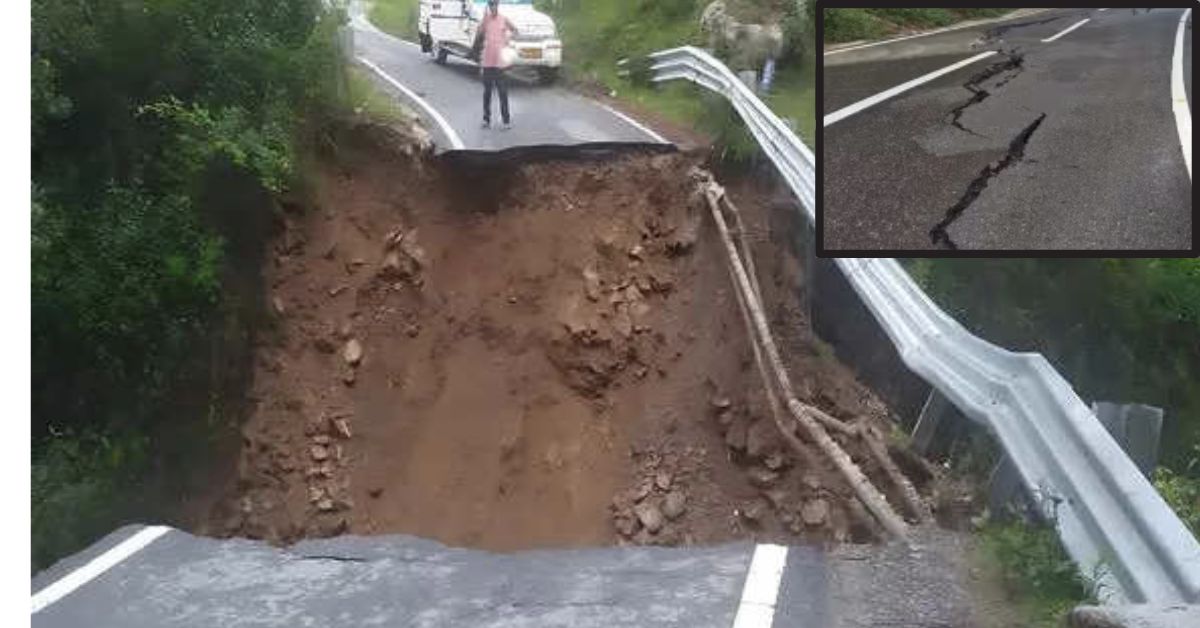 In response to the unprecedented floods and the widespread devastation, the National Disaster Response Force (NDRF) has been actively engaged in rescue operations across Punjab, Himachal Pradesh, Haryana, Uttarakhand, and Delhi. The NDRF teams, numbering 58, are coordinating with the respective state administrations to provide critical support and relief to those caught in the disaster.
Read more articles on our website 
As of July 14, 2023, flood rescue operations have been ongoing, as the rains and water releases from barrages continue to pose significant challenges to the affected regions. Among the NDRF teams, 16 are deployed in Delhi, 11 in Himachal Pradesh and Uttarakhand each, and 10 in Punjab and Haryana, as reported by media.
#WATCH | Uttarakhand | As per the Chamoli Police, due to heavy rains late last night, a part of Gairsain-Karnprayag NH 109 has been washed away. People going from Gairsain to Karnprayag and Nainital are stranded on both sides of the road. pic.twitter.com/g2791vtaX8

— ANI UP/Uttarakhand (@ANINewsUP) July 21, 2023
The situation remains precarious, and the authorities urge people to exercise caution and follow safety guidelines. The immediate focus is rescue efforts and providing essential supplies to those stranded or displaced by the floods. The extent of the damage caused by the heavy rains and flooding has been immense, prompting a massive humanitarian response to alleviate the suffering of the affected communities.
As the region continues to battle the fury of the monsoon, authorities, and disaster response teams are on high alert, working tirelessly to mitigate further damage and provide aid to those in need.
Stay updated with the latest news by following our website and social media accounts. Join us on our journey and be part of our vibrant online community.