PM Modi's Courteous Gesture: Inquiring About Sonia Gandhi's Health in Parliament!!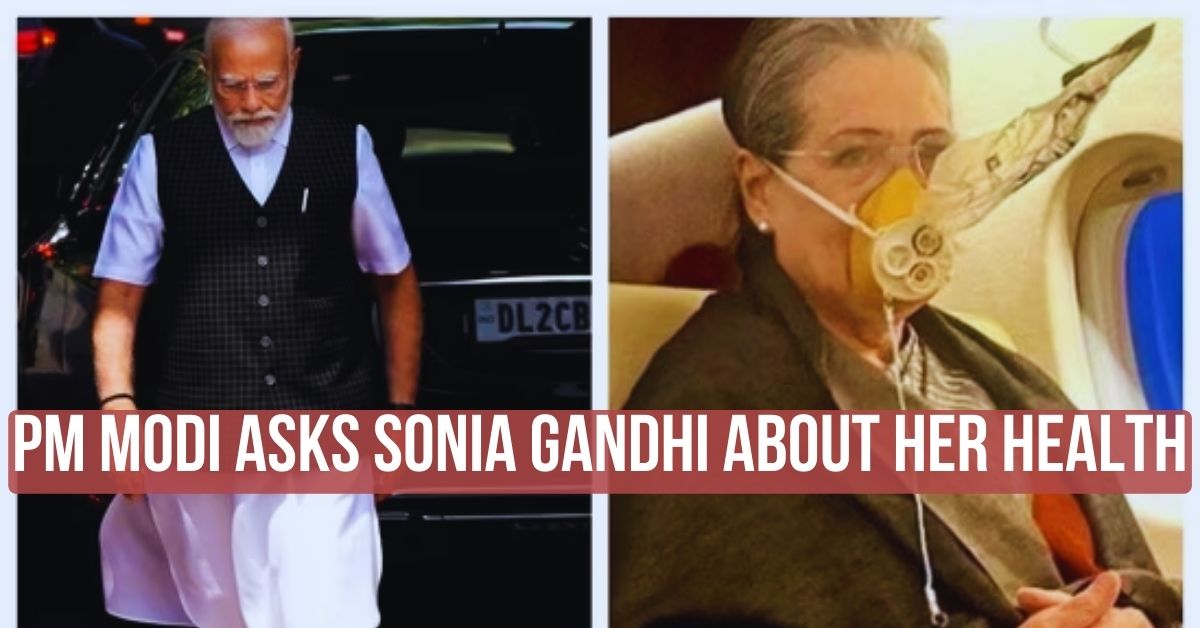 On the first day of the Monsoon Session in Parliament, Prime Minister Narendra Modi displayed a courteous gesture by walking up to Congress leader Sonia Gandhi and inquiring about her health:
@PMOIndia PM Narendra Modi spoke to Sonia Gandhi as he reaches Parliament, reportedly enquired about her health #INC #BJP @BJP4CGState

— Partha Sarathi Behera (@BeheraTOI) July 20, 2023
The interaction between the two leaders took place amidst a charged atmosphere, with MPs and the public deeply concerned about the Manipur situation.
In this charged political environment, PM Modi's courteous inquiry about Sonia Gandhi's health served as a brief moment of civility and respect amidst the ongoing discussions and debates.
Sonia Gandhi Confirms She Is Fine
As MPs gathered for the session, PM Modi took the opportunity to ask Sonia Gandhi about her well-being. In response, Sonia Gandhi assured him that she was in good health.
As the session commenced, PM Modi, amidst the gathering of MPs, walked up to Sonia Gandhi and expressed his concern about her well-being. Sonia Gandhi graciously responded, assuring him that she was in good health.
The exchange between PM Modi and Sonia Gandhi occurred amidst a heated atmosphere in Parliament, with the Opposition launching fierce criticism against the BJP government.
Opposition's Attack on BJP Amidst Manipur Situation
The trigger for this criticism was a viral video depicting the shocking incident of two Kuki women being paraded nak*d, sparking nationwide outrage.
The Monsoon Session also served as the first test for the united opposition, known as the Indian National Developmental Inclusive Alliance (INDIA).
The opposition aimed to gauge their collective strength and solidarity as they addressed pressing issues during the session.
However, the session was not without its share of tension and criticism. The Opposition sharpened its attack on the BJP government, demanding accountability and swift action in the wake of a distressing incident that had recently come to light.
Latest Indian news headlines:
The incident highlighted the importance of maintaining respectful communication, even amidst differing political stances and contentious issues.
As the Monsoon Session progressed, the nation awaited the government's response to the Manipur situation and the measures taken to address the issue of violence against women.
Additionally, the performance of the united opposition would be closely scrutinized as they sought to make their collective voice heard and advocate for the welfare of the people they represented.
Join the digital conversation! Connect with us on our social media accounts to stay updated with the latest news, engaging content, and exciting community discussions. Follow, Like, and Share to join our online family. Let's build meaningful relationships and share memorable moments.