In Uttar Pradesh's Moradabad District Hospital, a Stray Dog is Eating Food Next to an Unconscious Patient on the Bed Shameful Occurrence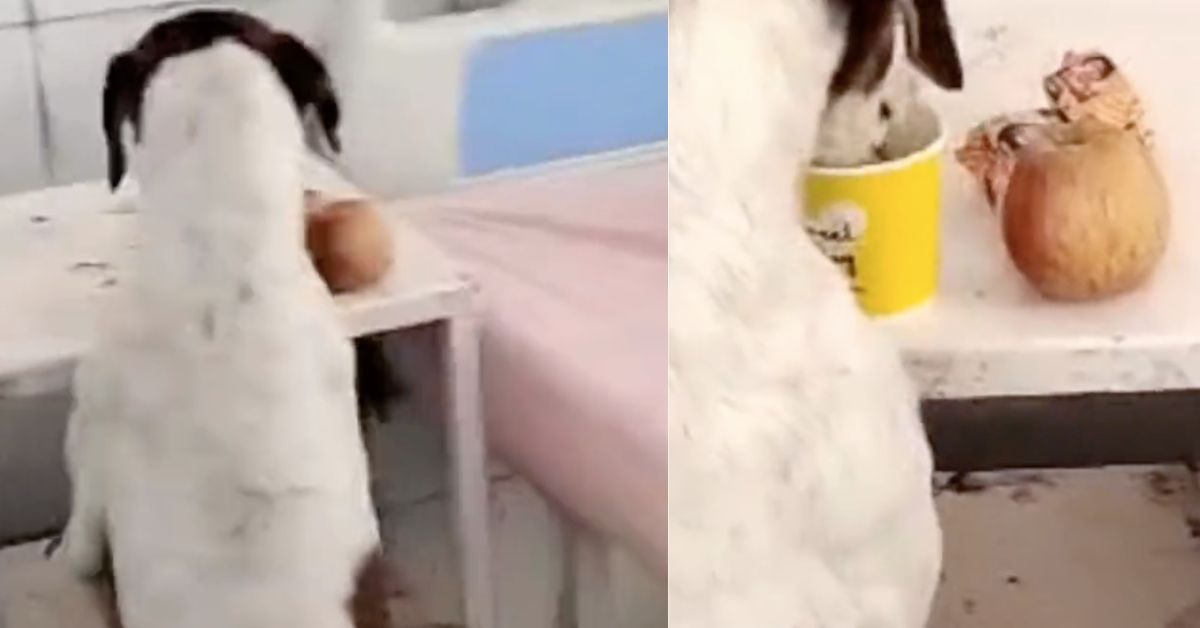 Moradabad District Hospital in Uttar Pradesh has made headlines after a troubling incident in which a stray dog was observed consuming the water and food intended for a patient. On Tuesday, a video of the event spread rapidly through social media.
The video shows a stray dog lying next to a hospital bed and sipping water meant for a human. The dog also devoured the steak intended for the unnamed patient.
Look at the video below here!
यूपी के मुरादाबाद ज़िला अस्पताल की बड़ी लापरवाही आई सामने..

मरीज़ बेड के पास रखे चीजों को खाते हुए आवारा कुत्ते का विडियो हो रहा वायरल.#Muradabad #viralvideo pic.twitter.com/deohiqiEyY

— Satya Sangam/सत्य संगम (@SatyaSangamLKO) October 10, 2023
ये दुर्लभ तस्वीर उत्तर प्रदेश के मुरादाबाद ज़िला अस्पताल की है। मरीज़ बेड पर लेटा है और बग़ल में रखा उसका खाना आवारा कुत्ता खा रहा। pic.twitter.com/EhfBu5ztYT

— Bhadohi Wallah (@Mithileshdhar) October 10, 2023
People also expressed their displeasure when the video went viral on social media. Let's see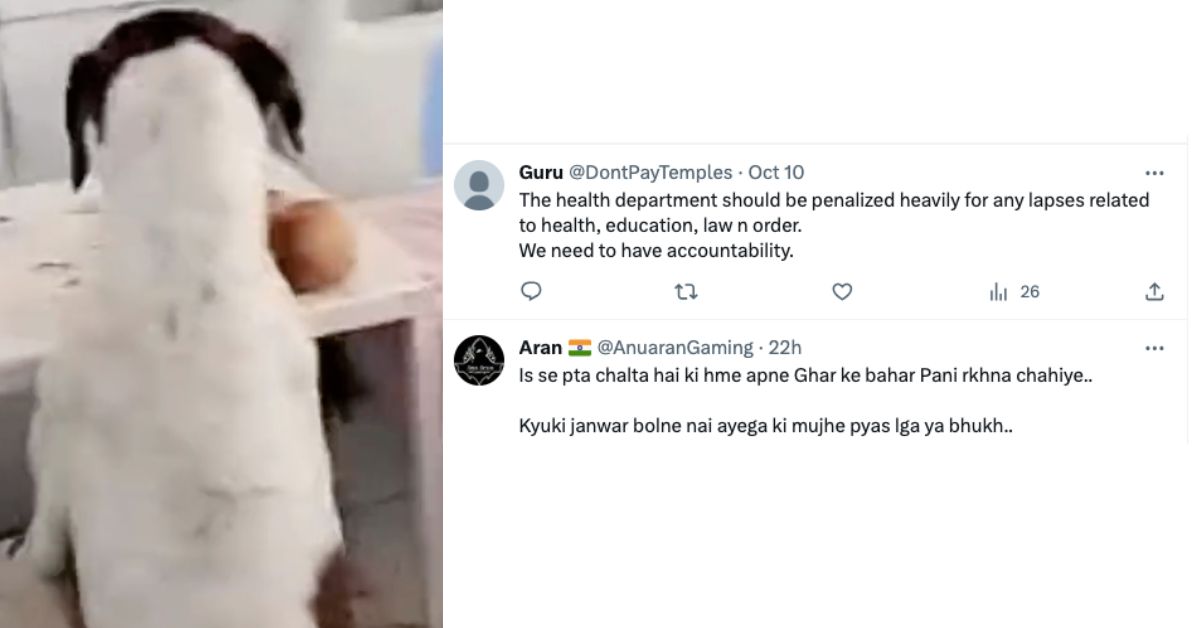 The CMO is aware of the situation
The video's viral status sparked controversy, with some calling for an explanation from the city council. Kuldeep Singh, the CMO of Moradabad's District Hospital, acted quickly, apparently opening an investigation. Measures to prevent strays from entering patient areas are currently being developed by relevant authorities.
I am aware of the video and have requested an investigation be conducted by the hospital's chief medical superintendent (CMS). Additionally, Singh was quoted as saying, "I have asked CMS to ensure that no animal enters the hospital."
Read more articles
Authorities are working to confirm the video's legitimacy and its source, as stated by Dr. Rajendra Kumar, Medical Superintendent of Moradabad District Hospital. He added that the personnel would be sensitized to avoid a repetition of this carelessness in the future.