ISRO Chairman Somanath Controversy Leads To Withdrawal Of Memoir!!
The head of the Indian Space Research Organization, S Somanath, announced on Saturday that he had withdrawn the publishing of his autobiography due to criticism surrounding some of the book's purported comments he made about his predecessor, K Sivan. We will address every aspect of the ISRO Chairman Somanath controversy in this article. Therefore, scroll down.
ISRO Chairman Somanath Controversy
The Indian Space Research Organization (ISRO) Chairman, S. Somanath, said on Saturday that he was pulling his Malayalam memoir, Nilavu Kudicha Simhangal—loosely translated as "The Lions that drank the moonlight"—from publication, following a controversy over some of his alleged critical remarks about his predecessor, K Sivan.
Here is an official tweet posted by Firstpost:
#FPExplained: ISRO chairman S Somanath has withdrawn his autobiography following a controversy over some of his alleged critical remarks about his predecessor, K Sivan.https://t.co/fLABSzxbdm

— Firstpost (@firstpost) November 6, 2023
The decision was made in response to a report published on Saturday in the Malayala Manorama. The report included quotes from the book implying that K. Sivan, the immediate predecessor of Mr Somanath and former chairman of ISRO, would have obstructed important promotions that Mr Somanath believed were entitled.
Mr Somanath stated, "There has been some misinterpretation. At no point have I said that Dr. Sivan tried to prevent me from becoming the Chairman. All I said was that being made a member of the Space Commission is generally seen as a stepping stone to [ISRO's chairmanship]. However, a director from another [ISRO centre] was placed, so naturally that trimmed my chances [at chairmanship]."
He also stated, "Secondly the book isn't officially released. My publisher may have released a few copies… but after all this controversy, I have decided to withhold publication."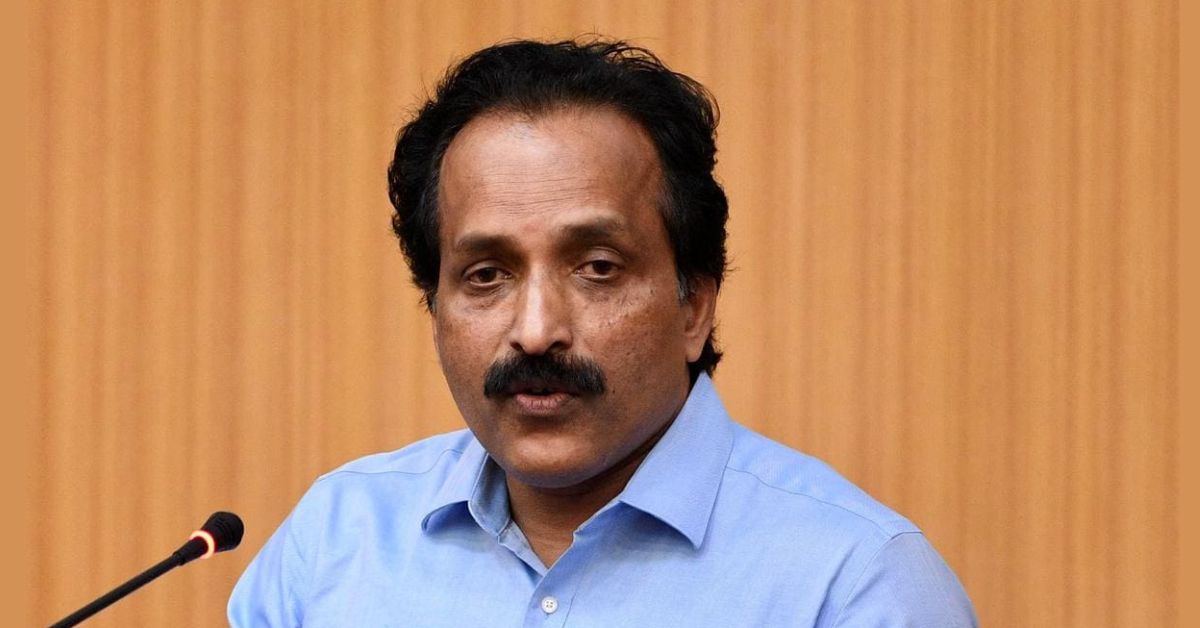 According to Mr Somanath, the book was written as a motivational narrative of the personal struggles he overcame to become a space technologist and carry out the Chandrayaan missions. The purpose wasn't to stir up trouble.
Excerpts On Chandrayaan-2
News outlets have seen excerpts from the book, which highlight Mr Somanath's dissatisfaction with Chairman Dr Sivan's choice to withhold information regarding the causes behind the Chandrayaan-2 mission's failure which was supposed to land a rover. Although there was a software bug, the problem was reported to the public as an inability to communicate with the lander.
The initial itinerary for the Chandrayaan-2 mission was for President Ramnath Kovind to be there on July 15, 2019. A "technical snag" caused the launch to be cancelled an hour early. On July 22, Chandrayaan-2 finally blasted off, but before the Vikram lander could gently land on the moon and release the Pragyaan rover, it veered off course and slammed into the moon.
Go through more articles:
Mr Somanath stated, "That a software glitch was at fault was known only subsequently. However, the crash of the lander was known on that day itself (September 6, 2019). There was no point in calling it a communication failure… [as Chairman Sivan had described it]. However, every Chairman can choose what they communicate. I believe that whatever success or failure happens should be transparently communicated. I'm not criticising Dr. Sivan though."
He claimed to be in continuous contact with Dr Sivan because the latter was still serving as an ISRO advisor and contributing ideas for upcoming missions. Several technical improvements were implemented in the Chandrayaan-3 mission in response to lessons learned from the failure of the Chandrayaan-2.
The mission was completed on August 23, 2023, when the Vikram lander safely landed on the moon's south pole and released a rover to explore a portion of the lunar surface. The launch took place on July 14, 2023:
BIG : Chandrayaan-3 launch date announced.

– 14:30 hours, 13th July (Thursday).#IADN pic.twitter.com/Rc8pespFJw

— Indian Aerospace Defence News – IADN (@NewsIADN) June 28, 2023
About the ISRO Chairman Somanath controversy, that is all that is known. We will update this article if any new information regarding the ISRO Chairman Somanath controversy becomes available. Check out Digi Hind News, our page, frequently until then.