Kolkata Car Chase Siege of Cm's House Police Sticker Person Arrested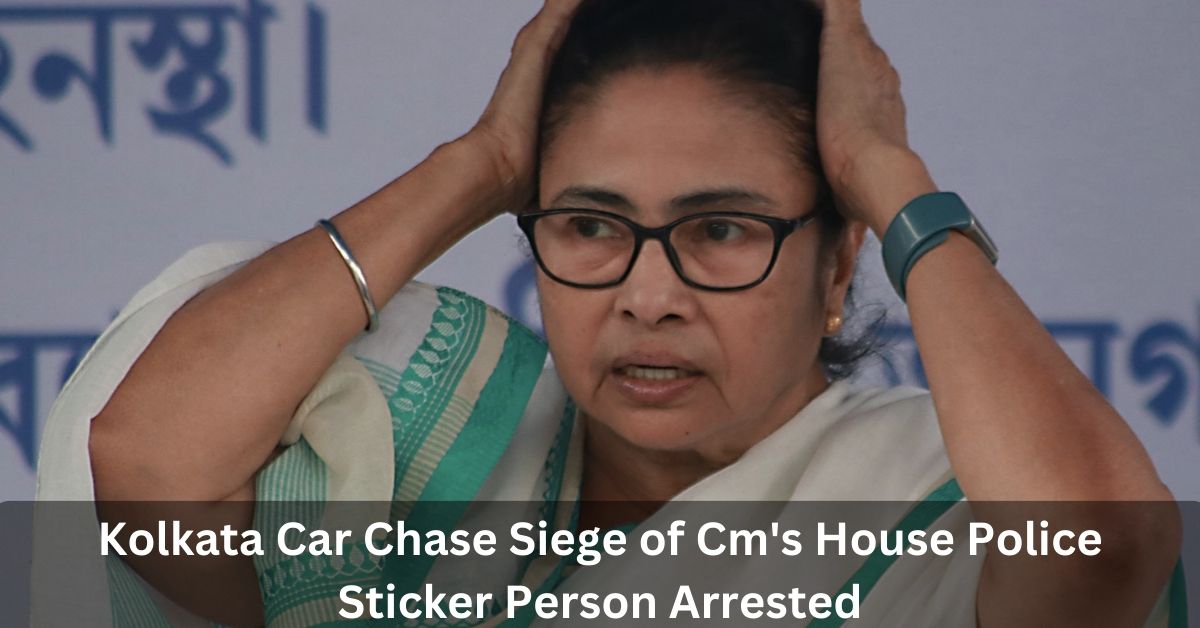 On Friday (July 21), a security alert was sounded at the residence of West Bengal Chief Minister Mamata Banerjee after a person armed with firearms and driving a car bearing a police badge attempted to breach the security perimeter.
Police took the suspect into custody.
Police in Kolkata stopped a man named Sheikh Noor Alam as he tried to access the alley leading to Chief Minister Mamata Banerjee's house. He had one firearm, a knife, illegal narcotics, and many government-issued identification cards.
West Bengal | Kolkata Police Commissioner Vineet Goyal says, "Kolkata Police has intercepted one person, identified as Sheikh Noor Alam, near CM Mamata Banerjee's residence while he was trying to enter the lane. One firearm, one knife & contraband substances found on him besides…

— ANI (@ANI) July 21, 2023
A police bumper tag identified the vehicle he was driving. Commissioner of the Kolkata Police Vineet Goyal told ANI that the man was being questioned and examined by the Special Task Force and the Special Branch.
Read more 
Investigations into the attempted security breach of the West Bengal CM have led to the arrest of the suspect.
Could you stay connected with us? Join our online community and follow us on social media for the latest updates, news, and exciting content.