Honour Carries Severed Head To Police Station Arrested : Barabanki Man Kills Minor Sister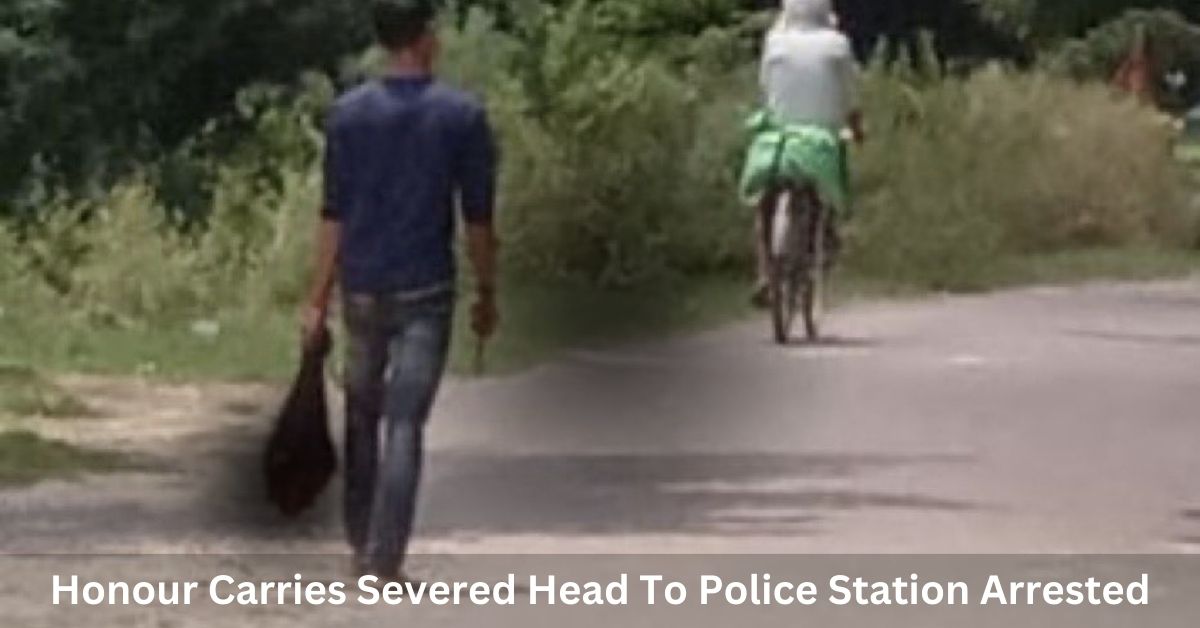 Uttar Pradesh: A horrific occurrence occurred on Friday in the Barabanki district when an altercation between a brother and his sister turned violent. Infuriated by his sister, a brother seized a blade and publicly severed her head during an argument.
Fear and dread spread over the town as he took her severed head to the police station. A disturbing video shows him walking around with his sister's severed head.
The Disastrous Occurrence
The tragic event occurred in Mithwara village, under the watch of the Fatehpur police station. Accused murderer Riyaz severed the head of his sister Aashifa during an argument.
The fight started because of Aashifa's romantic involvement with a local man named Chand Babu. Aashifa was recovered after her family reported that she had been stolen by Chand Babu many days before.
A disturbing tweet video shows him walking around with his sister's severed head
What this man is carrying in his hand is not a bag but chopped head of his sister. Riyaz was angry at her for eloping with her boyfriend (same religion, same caste). So Riyaz beheaded her. He walked on the road carrying the head for long before police held him. Incident from UP's… pic.twitter.com/zQORKcxmtq

— Swati Goel Sharma (@swati_gs) July 21, 2023
Aashifa's brother Riyaz was furious to learn about his sister's relationship with Chand Babu. The secret relationship has been a constant source of tension for the siblings. The fight broke out again today around the afternoon, and in his wrath, Riyaz brutally beheaded his sister with a blade.
Read more story
Riyaz carried his sister's severed head out the door and down the street to the police station after the gruesome murder. The horrified locals quickly reported the incident to the authorities at the Fatehpur police station. The police were quick to react, capturing Riyaz before he could approach. He was immediately detained while holding Aashifa's severed head.
Legal Proceedings and/or Police Inquiry
The police have recovered Aashifa's body and transported it for an autopsy. The terrible act has sparked an ongoing inquiry to determine the motivation and circumstances surrounding it. A case has been filed against Riyaz for the heinous crime he committed, and he has been arrested.
Don't miss out on any updates! Connect with us on our website and social media channels to join our vibrant community.