Leopard Enters Marathi Tv Show Set: AICWA president Demands Government Action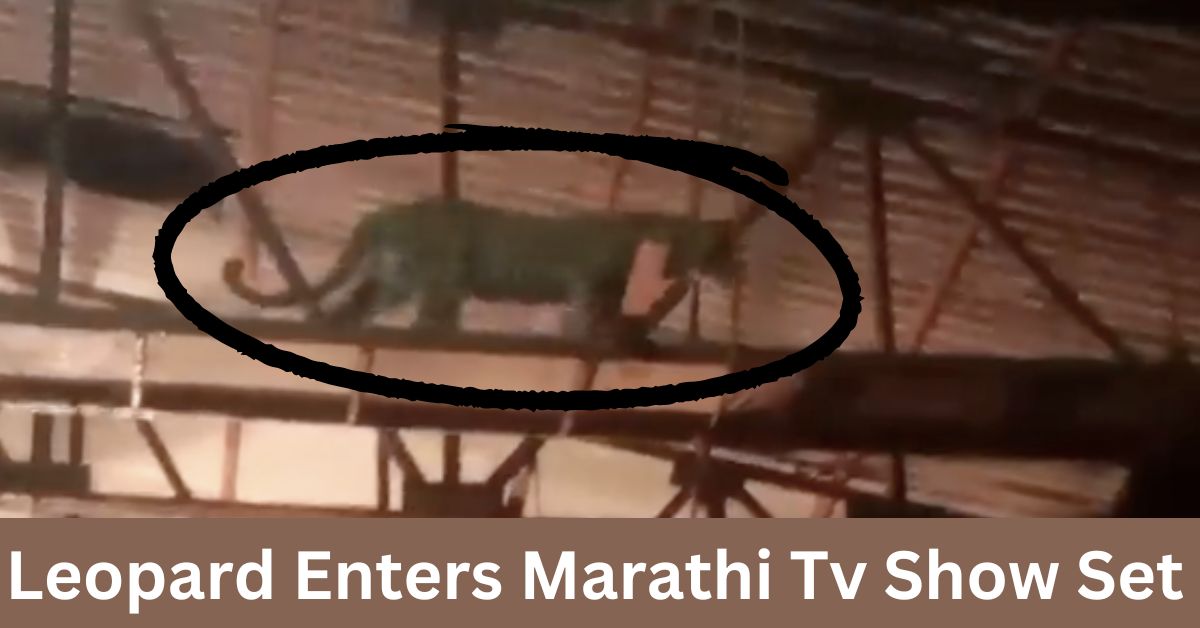 In Goregaon Film City, Mumbai on Wednesday, a leopard and its baby walked into the set of a Marathi television series filmed there. More than 200 people were there at the site, someone may have lost their life," Suresh Shyamlal Gupta, head of the All Indian Cine Workers Association, according to media.
फ़िल्मसिटी मुंबई मे तेंदुआ का खौफ |

| #leopard | #FilmCity | #AICWA | #LeopardAttack | #SukhMhanjeNakkiKayAsta | #AllIndianCineWorkersAssociation | #Bollywood | #FilmIndustry | #IndianFilmIndustry | #IndianCinema | #SureshShyamlalGupta | #Cinema | #Worker | #Artist | #Ajooni… pic.twitter.com/nyCMk6Eugf

— All Indian Cine Workers Association (@AICWAofficial) July 20, 2023
This is the third or fourth time this has happened in the past week. The government is not taking any significant action in this regard.
The rains have made life difficult for the city's strays and wildlife. On Wednesday, the India Meteorological Department (IMD) said the first 21 days of July saw a record 1557.8 mm of rainfall in Mumbai.
Read more articles:
The weather office in Mumbai raised the warning level from "orange" to "red" on Wednesday night and will keep it at that level until Thursday afternoon due to the persistent heavy rains that hit the city throughout the day.
The number of large cats in India has risen since 2014. There has been a 63% growth (from 7910 in 2014 to 12,852 in 2018) in the globally dispersed Leopard population.
The sets of Shoaib Ibrahim and Ayushi Khurana's show Ajooni in Mumbai's Goregaon Film City were visited by a leopard last week. More than 200 people were reportedly on set when it attacked a dog.
Please view the video below.
#WATCH | A leopard, along with its cub, entered the sets of a Marathi TV serial in Goregaon Film City, Mumbai yesterday.

All Indian Cine Workers Association president Suresh Shyamlal Gupta says, "More than 200 people were present at the set, someone could have lost life. This… pic.twitter.com/m1YgSXARl6

— ANI (@ANI) July 27, 2023
A leopard had previously appeared on Neerja's "Ek Nayi Pehchaan" set, Kamya Punjabi's new show. Reports have said that it crashed the party at its launch.
Stay up-to-date with the most recent tech news and reviews from DigiHindNews by following us. Please stay connected with us on Twitter, Facebook, and Instagram for all the latest updates. Remember to subscribe to our YouTube channel to catch our newest videos.