Mastermind of 2016 Pathankot Terror Attack: Who Was Shahid Lateef and Who Killed Him in Pakistan?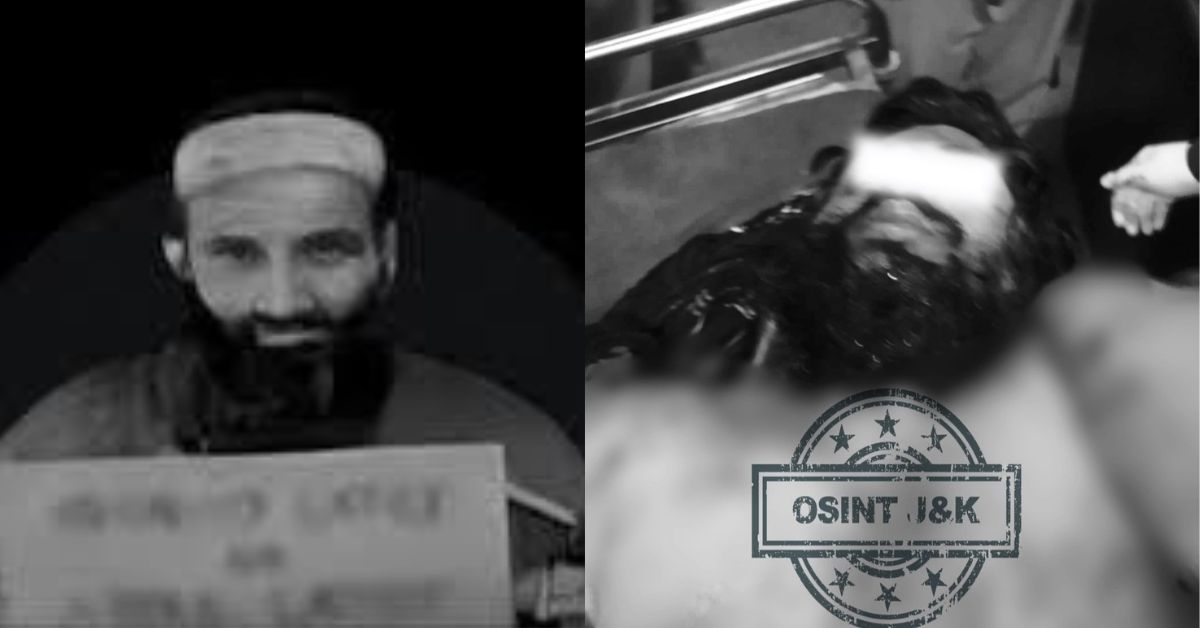 On October 11, Wednesday, news broke that Shahid Lateef, the alleged mastermind behind the notorious 2016 Pathankot Airforce Station terrorist attack in India, was assassinated inside a mosque in Daska, located in Pakistan's Sialkot district. His assassination was carried out by unidentified attackers. This incident follows closely on the heels of the assassination of Mufti Qaiser Farooq, a close aide to Lashkar-e-Taiba (LeT) chief Hafiz Saeed, earlier in October in Karachi.
#Daska #Punjab
Visuals from the Jamia Masjid An Nur Daska Punjab Pakistan.Unconfirmed reports suggest during Fajr Prayers 02 members of JEM militant outfit killed by unidentified gunmen.
More details awaited pic.twitter.com/bWfK2eEki8

— OSINT J&K (@OSINTJK) October 11, 2023
مزید تفصیلات جانیے: https://t.co/hftHjFW6Iy#mosque #Daska #shooting #BreakingNews pic.twitter.com/cNbk5OxztC

— Samaa News (@SamaaEnglish) October 11, 2023
Profile: Shahid Lateef
In the aftermath of the 2016 Pathankot terrorist attack, the Indian National Investigation Agency (NIA) quickly constituted a specialized team to probe the involvement of the Pakistan-based extremist group, Jaish-e-Mohammad (JeM). Collaborating with the Jammu and Kashmir Police, they worked diligently to unveil the brains behind the attack.
The evidence traced back to Shahid Lateef, who was in his early 40s at the time. He emerged as the chief strategist of the assault and had been acknowledged as one of the paramount leaders of Jaish-e-Mohammad (JeM). A JeM commander, Lateef was known for his activity in the border regions, meticulously recruiting young impressionable boys to execute terror operations on Indian soil.
#Daska #Punjab Pakistan
The killed JEM militant Shahid Lateef was released in 2010 after serving a 16-year prison sentence in India. He was arrested on November 12, 1994. Reportedly he was also the Mastermind behind the 2016 Panthakot airbase Attack.
Pic from An Noor Masjid pic.twitter.com/eI7qN5lxa9

— OSINT J&K (@OSINTJK) October 11, 2023
Pakistani Police in Sialkot, Punjab confirm the killing by "unknown gunmen" of Shahid Lateef and one another terrorist the conspirators of Pathankot terror attack in India's Punjab in 2016.#Pathankot #Sialkot #ShahidLateef | Repeat | 40 BABIES | शाहिद लतीफ #IndiaVsPakistan pic.twitter.com/2fRDxyemsL

— Shailendra Singh (@Shailendra97S) October 11, 2023
Digging Deeper: Shahid Lateef's History
Shahid Lateef's engagement with terror activities is not a recent phenomenon. His criminal record dates back to 1994 when he was apprehended in Jammu following the Hazrat Bal shrine terror attack in Srinagar. His involvement wasn't limited to direct acts of terrorism; he was deeply entrenched in the narcotics trade, a venture he utilized to finance extremist endeavors.
Following his arrest, a two-year trial in 1996 led to his conviction. Owing to high militancy levels in the Kashmir Valley at that juncture, he was incarcerated in a Varanasi prison. Remarkably, in 2010, after serving a 16-year sentence under the Terrorist Activities Disruption Act (TADA), Lateef was deported to Pakistan. This act was executed by the UPA-II government, led by then-Prime Minister Manmohan Singh, as a gesture of goodwill. Lateef was deported through the Wagah-Attari border along with 20 other prisoners.
Read more articles
The assassination of such a high-profile terrorist in Pakistan underscores the intricate dynamics of the region and raises questions about the future of extremist activities in the area. The ongoing investigations and developments following this incident will be closely watched by nations across the globe.