Who Is Mounika Reddy First Husband? A Glimpse Into Her Past!!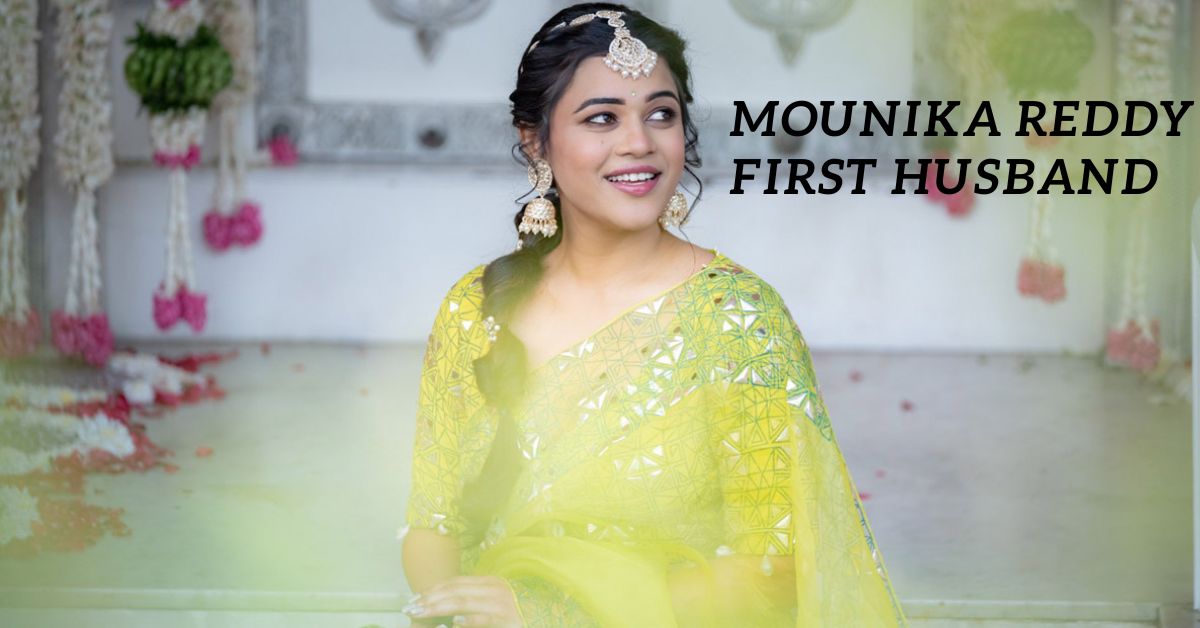 Born to the late Bhuma Nagi Reddy and Shobha Nagireddy, Bhuma Mounika Reddy is a well-known entrepreneur, media figure, and politician in India. She is her parents' youngest child, and her older sister is also heavily interested in politics.
Bhuma Mounika was born in Allagada, which is located in the city of Kurnool in the Indian state of Andhra Pradesh. She went to Lawrence School in Lovedale, and then she moved to Australia and went to Swinburne University there.
Following her graduation from Swinburne University, Bhuma Mounika relocated once more, this time to the United States, where she attended the New York Film Academy to pursue studies in broadcasting and journalism.
However, despite all of these credentials, it is unclear whether or not she is interested in pursuing a career in journalism. People are interested in learning about her first husband despite the fact that she is well-known for her work. Continue reading if you want to know everything.
Who Is Bhuma Mounika Reddy's First Husband?
Bhuma Mounika Reddy has been married twice, the first time to a man named Ganesh Reddy. He is a wealthy businessman from Bangalore who wed the politician's daughter in a lovely traditional ceremony that was well attended by politicians, celebrities, friends, and loved ones, including Manoj, his father, and his sister.
The marriage between Bhuma Mounika and her first husband hit a rough patch a few years after they were married, and the couple eventually reached a point where they believed the only answer was to divorce and go their separate ways. Around the year 2021, they got a divorce and put an end to their marriage, which resulted in the birth of a son.
Does Bhuma Mounika Reddy Have A Child With Ganesh?
Yes. The marriage between Bhuma Mounika Reddy and Ganesh Reddy, a businessman in Bengaluru, resulted in the birth of one child, a son named Dhairav Reddy. By the year 2023, he should be between the ages of five and six.
Bhuma Mounika Reddy posted a picture on Instagram with her son, which can be seen here.
View this post on Instagram
Who Is Bhuma Mounika Reddy's Second Husband?
In 2023, Bhuma Mounika wed Manchu Manoj Kumar, an Indian actor, making this the second time she has been married. Manoj began his acting career when he was a child and has since risen through the ranks to become one of the most successful performers in India.
You can see the tweet below in which Manchu Manoj Kumar marries Bhuma Mounika Reddy in a grand manner.
Manchu Manoj Bhuma Mounika Reddy's Wedding In A Grand Manner

https://t.co/VZiY6KtPOK#ManchuManojWedding#MWedsM pic.twitter.com/cEtZOJAIdu

— TELUGUCINEMAS.IN😊 (@telugucinemas1) March 3, 2023
Manoj had already been married once before, in 2015, when he wed Pranathi Reddy, who had been his long-term partner at the time. Bhuma Mounika Reddy was Manoj's second wife. Despite this, they separated after only four years of marriage due to issues that could not be resolved.
Today's most important stories at your fingertips:
They had both experienced heartbreak in their previous marriages, and they sought solace in one another. After dating for a while, the couple eventually came to the conclusion that they wanted to take their relationship to the next level. On March 3, 2023, they wed in a lovely ceremony that their closest friends and family members attended.
Pay a visit to our page, Digi Hind News, to acquire similar facts regarding a variety of other famous people.