Por Thozhil OTT Release Postponed Due to Its Box Office Success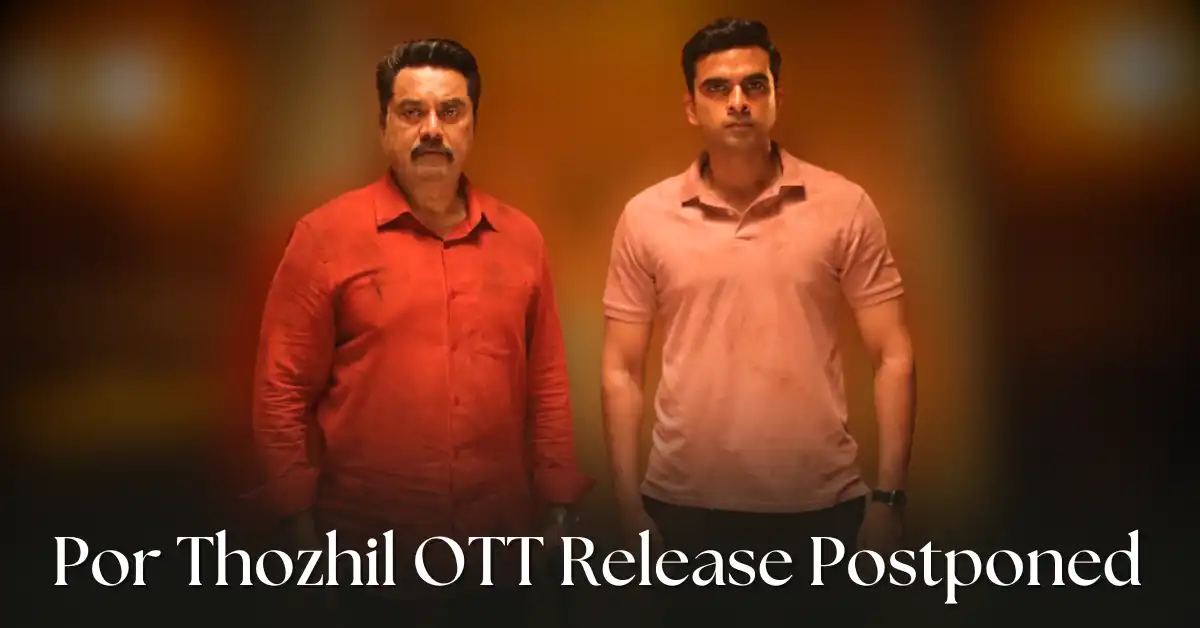 'Por Thozhil', starring R Sarath Kumar and Ashok Selvan, has emerged as one of the top-grossing Tamil films 2023. The film has garnered immense acclaim for its gripping storyline and outstanding performances by the lead actors. Owing to its phenomenal box office success, the makers have rescheduled its OTT release.
New OTT Release Date for 'Por Thozhil': According to a report from OTTplay, the much-anticipated OTT release of 'Por Thozhil' on SonyLiv, initially slated for July 10, has been postponed. The film is expected to premiere on OTT platforms during the first week of August."
Por Thozhil has successfully run in theaters, particularly in Tamil Nadu and Kerala. According to the producers, one of the highest-earning Tamil films in the first half of 2023 is the film above Rs 50 crore in worldwide ticket sales.
The plot of Vignesh Raja's film Por Thozhil, which he also wrote and directed, centers around a police investigation into a string of killings of young women. Por Thozhil, the movie's intriguing premise, explores the significant impact of a child's upbringing on their decisions and character.
Por Thozhil's superb ensemble cast is its core, and their devoted performances elicit a spectrum of feelings, from empathy to introspection. Viewers are prompted to consider their own childhood and how it has affected their lives by the realistic characters, who each have their own difficulties and goals.
Por Thozhil teaser OUT NOW!
View this post on Instagram
The movie provokes thought about the importance of parenting and its crucial role in determining a child's future through captivating storytelling. Por Thozhil provides a perceptive investigation of the influence of a supportive home environment.
Check out some of the most recent trending articles:
"Vignesh Raja has a strong grasp of what he wants to convey through Por Thozhil. While the main focus of the movie is the police investigation into serial murders, it also delves into the deeper theme of societal awareness regarding mental health," according to Manoj Kumar R, an OTTplay film critic.
R. Sarathkumar, Ashok Selvan, and Nikhila Vimal star in Por Thozhil.