Ravish Kumar Remarkable Journey: From NDTV Journalist to YouTube Sensation!!
Ravish Kumar, a name that resonates with news enthusiasts across India, has taken a remarkable journey through the world of journalism and media. With his recent foray into YouTube, his earnings and influence have reached new heights, making him a prominent figure in the media landscape.
In this article, we will delve into Ravish Kumar's fascinating career, his net worth, and the impact of his YouTube channel.
Ravish Kumar: An Indian Journalist Icon
Ravish Kumar is a celebrated Indian journalist known for his incisive reporting and compelling storytelling. He has made a name for himself as a journalist, author, and media personality.
With a Net Worth of Rs. 158 Crore in 2023 (approximately $20 Million), Ravish Kumar has earned his place as one of the most recognized and highest-earning reporters in the world.
The NDTV Connection
Ravish Kumar has been an integral part of NDTV India, where he hosts popular shows like "Ravish ki Report," "Hum Log," and "Prime Time." His television presence has made him one of the most prominent television personalities in India. Whether you love him or disagree with him, you cannot ignore Mr. Ravish Kumar.
More about these famous personalities:
A Journey of Recognition
In addition to his substantial net worth, Ravish Kumar is listed among the top 100 most influential people in India. His exceptional skills in journalism have earned him recognition and accolades from various quarters. He has received numerous awards, including the prestigious Ramon Magsaysay Award for journalism.
Other notable awards in his illustrious career include the Gauri Lankesh Award for Journalism, the Ramnath Goenka Excellence in Journalism Award, and the Kuldip Nayar Journalism Award, among many others.
Taking YouTube by Storm
Ravish Kumar's recent venture into the world of YouTube has been nothing short of sensational. His YouTube channel has quickly gained immense popularity, amassing an impressive 7.25 million subscribers within just one month of its launch:
आप सभी का आभार। आपको बधाई भी। आप सभी यू ट्यूब चैनल ravish kumar.official के हमसफ़र हैं। गोदी मीडिया की ग़ुलामी से आज़ादी में ही आपके दर्शक होने का स्वाभिमान है। हर दिन अभ्यास करेंगे तो गोदी मीडिया से आज़ादी मिलेगी। गोदी चैनलों में होता ही क्या है, इसलिए टीवी बंद कर दें।जय हिन्द। pic.twitter.com/Ex0N8hJNz7

— ravish kumar (@ravishndtv) September 4, 2023
What makes this achievement even more remarkable is that Ravish Kumar has refrained from taking any sponsorships for his videos.
Ravish Kumar's Wealth
When it comes to his assets, Ravish Kumar has investments in real estate properties located both in his hometown and New Delhi. His passion for automobiles is evident in his collection of cars from various international brands, including Mercedes and BMW.
Earnings and Income Breakdown
Ravish Kumar's estimated net worth is an impressive Rs. 158 Crore INR (approximately $20 Million USD). He earns a substantial monthly income, ranging from Rs. 18-20 Lakhs INR, which translates to an annual salary of Rs. 2.16 – 2.40 Crore INR.
However, it's important to note that a significant portion of his earnings comes from his work as a television anchor and journalist. Ravish Kumar's income is closely tied to the viewership of his shows and the popularity of the channel NDTV India.
Discover a wealth of information about:
YouTube Earnings and Impact
Analyzing Ravish Kumar's YouTube channel on Social Blade, we find that he earns between $400 and $6,000 per video, equivalent to approximately Rs. 32,736.00 to Rs. 4,91,043.00 in Indian currency.
His monthly YouTube income ranges from $10,000 to $159,200, which translates to Rs. 8,18,405.00 to Rs. 1,30,94,480.00 in Indian Rupees. His total YouTube earnings for the year are estimated to be between $119,400 and $1.9 million.
Ravish Kumar's net worth continues to grow, propelled by his expanding influence on YouTube and his enduring presence on NDTV India. His unique style of journalism and storytelling has endeared him to millions of viewers across India and beyond.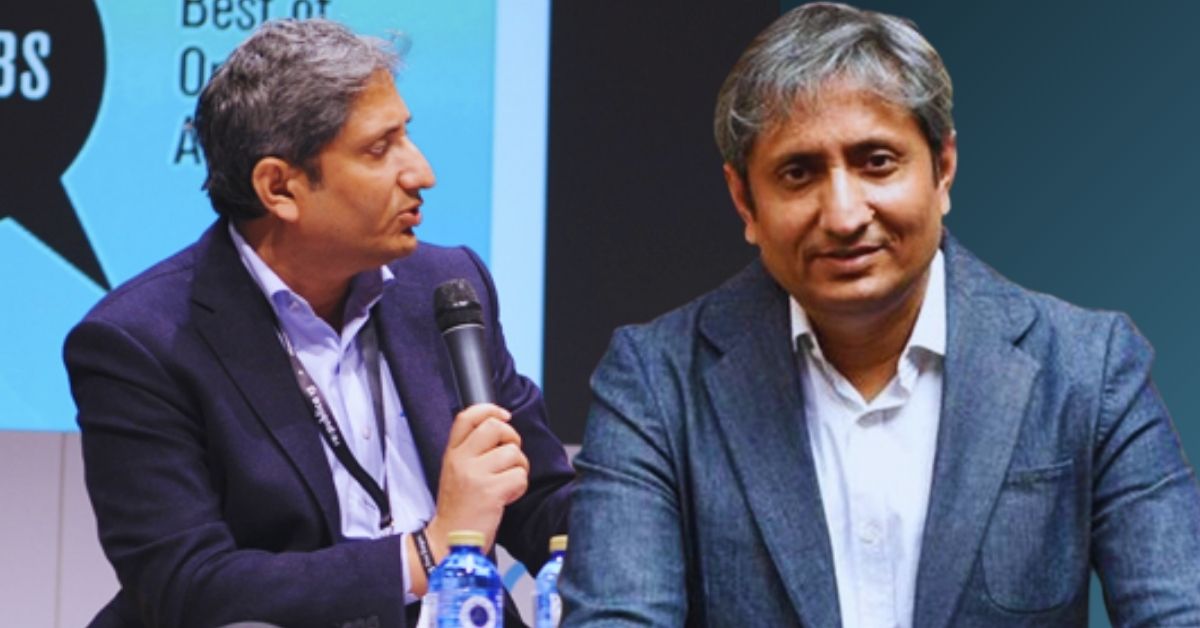 Life and Education
Ravish Kumar was born on December 5, 1974, in Motihari, Bihar, India. He embarked on his educational journey at Deshbandhu College, affiliated with the University of Delhi. He later pursued a post-graduate diploma in Hindi Journalism from the Indian Institute of Mass Communication.
In his personal life, Ravish Kumar is married to Nayana Dasgupta, who teaches history at Lady Shri Ram College, Delhi University.
As we celebrate Ravish Kumar's remarkable journey, we wish him a prosperous year ahead filled with more achievements and good health. He stands as a testament to the power of journalism and the enduring impact of authentic storytelling.
In conclusion, Ravish Kumar's journey from television to YouTube has solidified his status as a media icon, and his net worth reflects the substantial contributions he has made to the world of journalism and media.