Suicide Bombing in Pakistan: Disturbing Footage Emerges of Attack on JUI-F Members in Bajaur
A disturbing video of the horrific bombing on Sunday in Pakistan's Khyber Pakhtunkhwa province has been shared online. Over 200 people have been hurt, and the death toll from the suicide bombing is already at least 39.
The blast happened at 4 p.m. in Khar, the seat of the Bajaur tribal district, during a convention for Jamiat Ulema-e-Islam-Fazl (JUI-F) members.
The explosive party convention of Jamiat Ulema Islam was captured on film just seconds before the viral clip went viral.
DIG officers Malakand Mountains Initial inquiry, according to Nasir Mehmud Satti, indicated it was a suicide bombing. However, investigations are underway to ascertain the cause of the blast. He reported that the area had been blocked off and a search had begun.
So far,
Extremely graphic

Breaking 🚨🚨🚨🚨

Moment of explosion:

Bajaur Jamiat Ulema-e-Islam Workers Convention Blasts video released‼️ pic.twitter.com/bKeTSrrlvj

— Aqssss (@AqssssFajr) July 30, 2023
No organization has taken credit for the bombing.
The leader of the JUI-F, Maulana Fazlur Rehman, has urged that the Prime Minister of Pakistan, Shehbaz Sharif, and the temporary Chief Minister of the province, Azam Khan, look into the incident.
Bajaur blast footage…
It's a failure of security#Bajaur #blast #Pakistan@suddafchaudry pic.twitter.com/I7awaaMwT2

— Dileep kumar khatri🦚 (@DileepKumarPak) July 30, 2023
Read more articles
He also encouraged party members to give blood at the hospital.
Fazl urged JUI employees to remain calm and called on federal and provincial authorities to ensure that those hurt receive adequate care.
The chief executive, Khan expressed his disapproval of the explosion and requested information about it. The injured, according to the police, have been taken to a local hospital.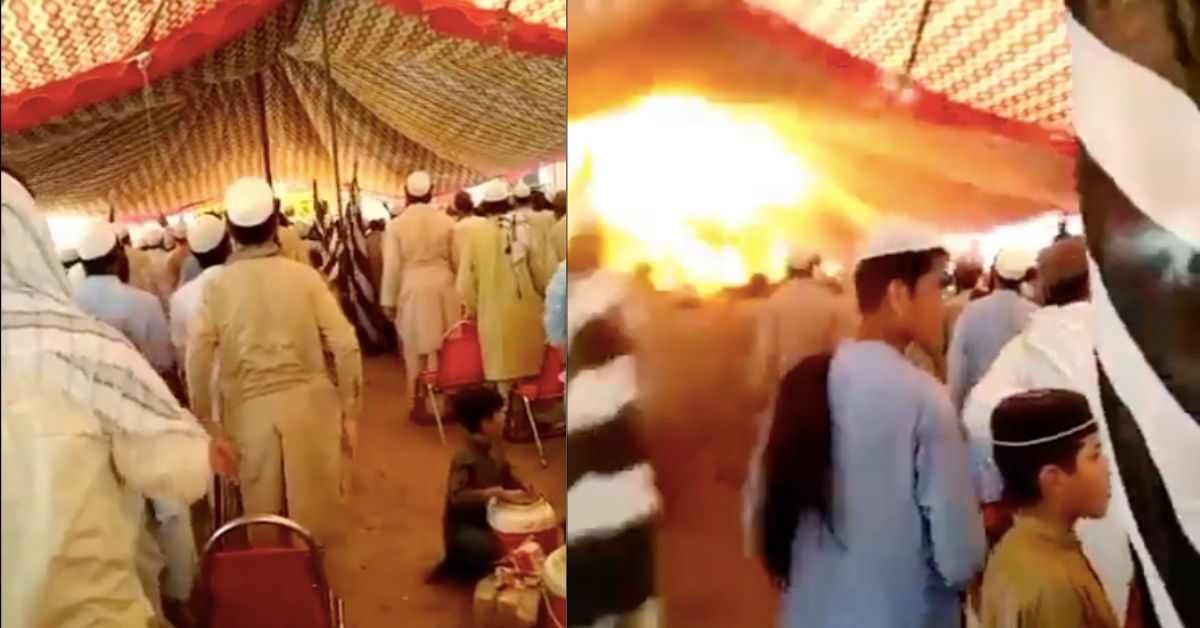 Convention Ignored by JUI-F Head
Hafiz Hamdullah, leader of the JUI-F, stated he could not make it to today's convention due to prior commitments. "I strongly condemn the blast and want to give a message to the people behind it that this is not jihad but terrorism," he said, adding that the explosion was an attack on mankind and Bajaur.
Hamdullah expressed his sympathies to the victim's loved ones and called on the province authorities to ensure injured people access top-notch medical care.
Hamdullah insisted on investigating the explosion, noting that this was hardly the first time the JUI-F had been the subject of violence.
Our employees have been the target of similar attacks in the past. We spoke out about this in Parliament, but nothing changed," he stated.