Viral Clash in Lakhimpur Kheri Streets: A Sunday Brawl Captured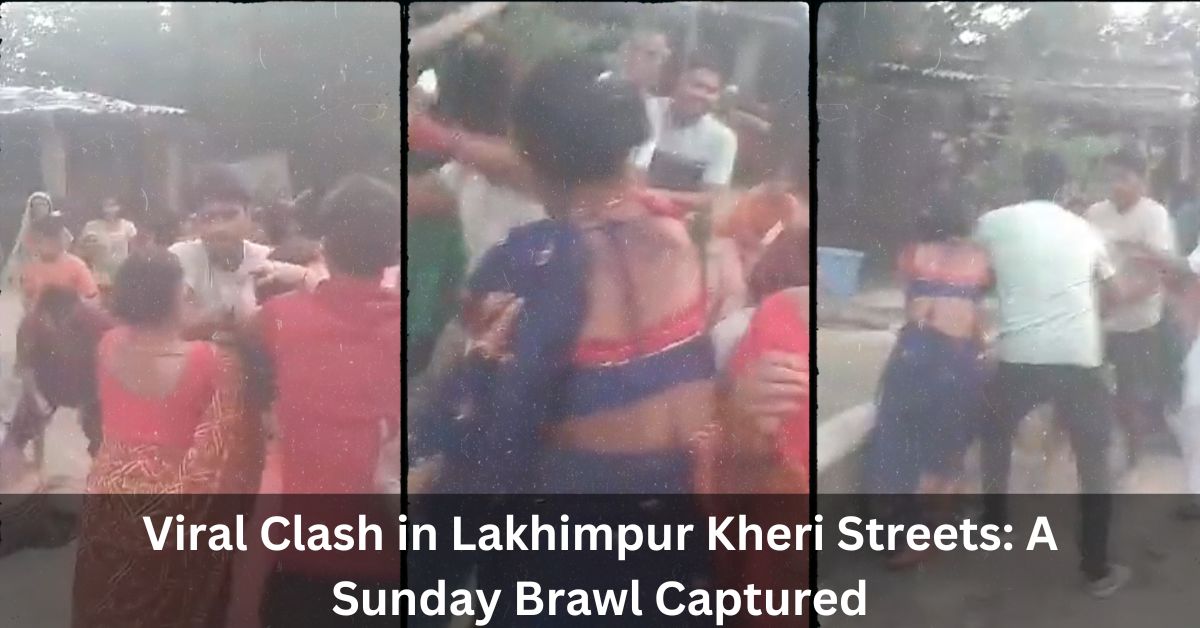 In an unnerving display of public violence, a street in Lakhimpur Kheri witnessed a brawl that spiraled into a shocking scene of men and women ferociously attacking each other. The altercation, captured on camera, has since taken a viral tour across social networks, painting a grim picture of the incident that unfolded on the 8th of October, 2023. This article delves into the details of the event, shedding light on the actions leading up to the fray, and the aftermath that followed.
The Outburst
The streets of Lakhimpur Kheri on a seemingly calm Sunday soon turned into a battleground. The video footage, now shared extensively online, clearly exhibits men and women embroiled in a violent confrontation, using sticks and fists as weapons. As the fight escalated, young men were seen attacking women, while the women retaliated with equal fury. An older man who intervened to cease the hostilities was also caught in the crossfire, bearing the brunt of the young people's wrath.
लखीमपुर

छेड़खानी का विरोध करना महिलाओं को पड़ा भारी ,योगी सरकार में दबंगों को नहीं रहा खौफ,

बेटी बचाओ बेटी पढ़ाओ की पोल खोलती यह वायरल वीडियो , सोशल मीडिया पर हो रही जमकर वायरल#Lakhimpur @lakhimpurpolice #UPNews #UttarPradesh @Uppolice @DmLakhimpur pic.twitter.com/hZUB3Hy8Yf

— The Desh (@TheDeshIndia) October 9, 2023
The Spark
The genesis of the clash is reported to have been an intervention by adults to halt some teasing by children. Although it's unclear whether the taunting was the primary catalyst, the altercation soon saw the malefactors engaging the women in combat, using sticks and fists as tools of aggression. Amidst the chaos, one woman attempted to use a bamboo staff for defense, only for it to be snatched away and used against her and the older man by one of the assailants.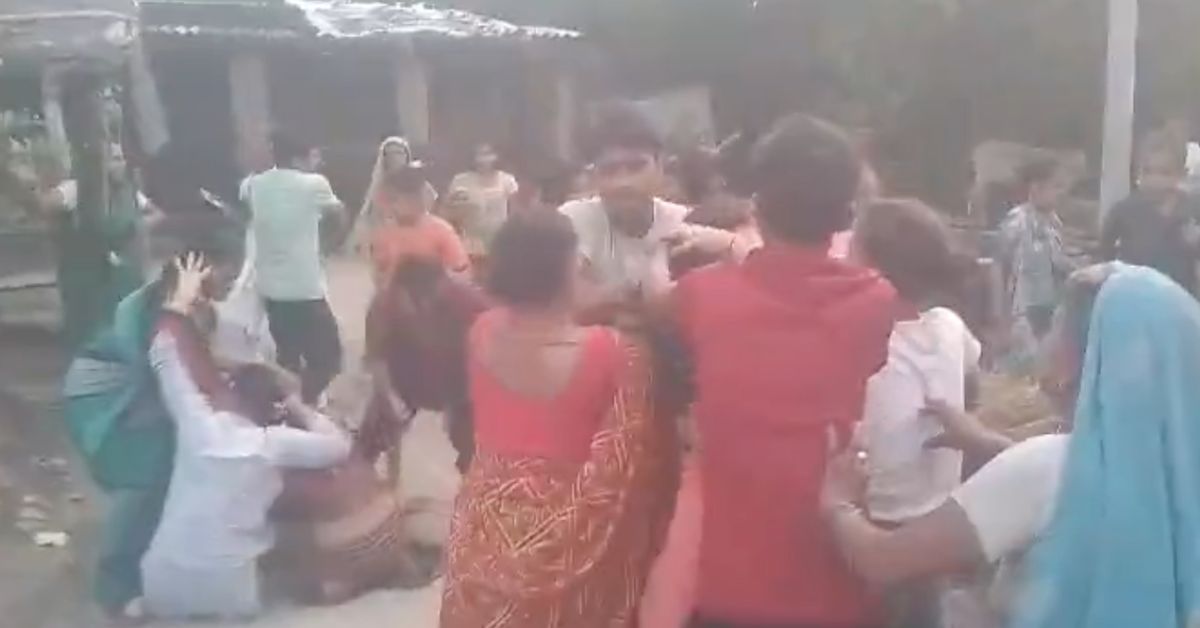 Police Intervention
As the violence resonated across social networks, the Kheri Police Station was alerted to the incident. The authorities acknowledged the clash between the two parties and have commenced investigations into the matter. They confirmed receiving a complaint regarding the incident and assured that appropriate action would be taken based on the evidence and testimonies collected.
थाना खीरी क्षेत्रान्तर्गत दिनांक 08.10.2023 को दो पक्षों में हुए विवाद की सूचना पर थाना खीरी पुलिस द्वारा दोनों पक्षों के घायल व्यक्तियों को उपचार हेतु जिला चिकित्सालय भेजा गया था। प्राप्त तहरीर के आधार पर प्रकरण की जाँच कर आवश्यक कार्यवाही की जाएगी।

— KHERI POLICE (@kheripolice) October 9, 2023
Read more articles
Medical Attention
Following the brawl, the injured individuals from both factions were transported to the district hospital for medical care. The police, in their statement, affirmed their commitment to delve into the circumstances surrounding the incident and to ensure justice prevails. The virality of the footage has not only exposed the dark side of confrontations but also highlighted the immediate need for civic education to prevent such future occurrences.
The viral video from Lakhimpur Kheri is a stark reminder of how quickly disagreements can morph into violent clashes, causing harm and distress to individuals and communities alike. As the police work towards unraveling the truth behind the incident and ensuring justice is served, the echoes of the brawl continue to reverberate across social media, igniting discussions on the necessity of promoting tolerance, understanding, and peaceful resolutions in societal disputes.