Extravagance Saurabh Chandrakar's Lavish ₹200 Crore Dubai Wedding!!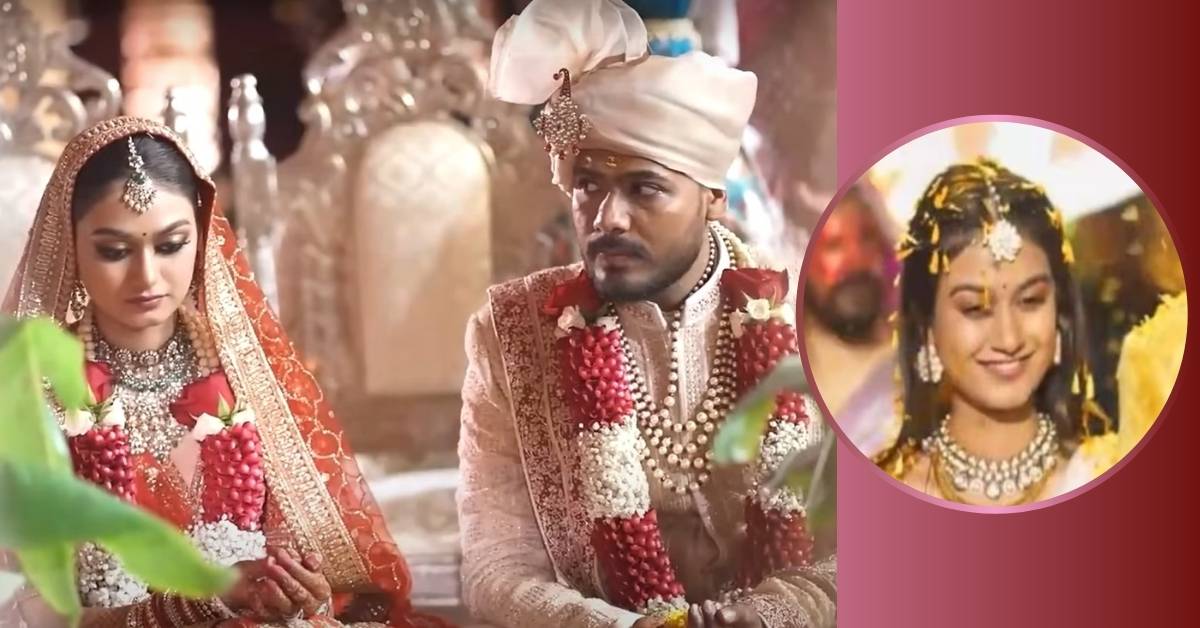 In a world where grand weddings are a common sight, Saurabh Chandrakar, the promoter of the Mahadev Online Book gaming-betting app, grabbed headlines for his opulent wedding in Dubai. The marriage, held in February, reportedly came with a jaw-dropping price tag of ₹200 crore.
The extraordinary expenses associated with this wedding stirred up a controversy that led to an investigation by the Enforcement Directorate. This article delves into the details of this extravagant event and the subsequent scrutiny it faced.
Saurabh Chandrakar's Grand Wedding
In February 2023, Saurabh Chandrakar tied the knot with his childhood friend, Shalini, in a lavish ceremony in Dubai. The wedding, reportedly costing approximately ₹200 crore, captured the essence of opulence and extravagance.
Saurabh went all out by enlisting the talents of Bollywood actors and actresses to perform at the marriage celebrations. To ensure his loved ones could join the festivities, he even organized private charter planes to transport his family members from Chattisgarh to Dubai for the wedding.
Saurabh Chandrakar ₹200 Crore Lavish Wedding
The story begins with Saurabh Chandrakar, a prominent figure in the world of online betting and gaming, whose wedding extravaganza became the talk of the town. The wedding, held in Ras Al Khaimah, Dubai, was no ordinary affair. Saurabh Chandrakar is alleged to have spent a staggering ₹200 crore on the event.
What made this wedding even more remarkable was the fact that the entire expenditure was in cash:
Who is Saurabh chandrakar @bhupeshbaghel ??

He is spending 200 cr just on wedding. Bollywood stars are attending his wedding.

This is mohabbat ki dukan of @INCChhattisgarh which is only limited for their friends!! pic.twitter.com/YMQ17WUXD2

— Trupti Garg (@garg_trupti) September 16, 2023
Private Jets and Star-Studded Guests
Chandakar left no stone unturned to make this event memorable. Private jets were reportedly hired to fly in family members and guests. The guest list also included a star-studded lineup of Bollywood artists and musicians. Names such as Vishal Dadlani, Nushrratt Bharuccha, Kriti Kharbanda, Tiger Shroff, Sunny Leone, Bharti Singh, Krushna Abhishek, and Atif Aslam graced the event.
Learn more about these renowned figures:
Enforcement Directorate's Investigation
The Enforcement Directorate took a keen interest in this extravagant wedding, especially due to the massive cash payments involved. According to a recent media interaction, the ED claimed that Chandrakar even leased a private aircraft to transport his family and friends from Nagpur to Dubai for the wedding. This revelation prompted an investigation into the source of these funds and the legality of such lavish spending.
Allegations and Findings
The allegations against Saurabh Chandrakar and the Mahadev Online Book app have brought their operations under intense scrutiny. It is alleged that the Mahadev Gambling App's founders engaged in illegal betting activities through online book betting applications.
They are accused of enrolling new users, creating user IDs, and laundering money through a complex network of benami (anonymous) bank accounts. The Enforcement Directorate conducted raids on the offices of the Mahadev Gambling App in various cities, including Kolkata, Bhopal, and Mumbai.
During these raids, assets worth a staggering ₹417 crore were seized:
ED has conducted searches against the money laundering networks linked with Mahadev APP in cities like Kolkata, Bhopal, Mumbai etc and retrieved large amount of incriminating evidences and has frozen/seized proceeds of crime worth Rs 417 Crore. pic.twitter.com/GXHWCmKOuY

— ED (@dir_ed) September 15, 2023
These assets were believed to be associated with the alleged money laundering operations of the app. The investigation revealed digital evidence that ₹112 crore was transferred via hawala transactions to an event management company.
Additionally, ₹42 crore was reportedly spent in cash on hotel accommodations in the UAE. These findings raised further questions about the source and legality of the funds used in the wedding.
The investigation also uncovered the involvement of celebrities in endorsing betting entities and performing at their functions. Celebrities were allegedly receiving hefty fees through dubious transactions, ultimately sourced from the proceeds of online betting.
Unearthing Hawala Operations
The ED's investigation exposed large-scale hawala operations designed to channel the proceeds of betting to offshore accounts. This method allowed for the illicit movement of funds and obscured the paper trail. Additionally, a substantial amount of cash expenditure was discovered in India, primarily for advertising betting websites and self-promotion, which aimed to attract new users and franchise seekers.
Find out more about:
Saurabh Chandrakar and Ravi Uppal: The Key Promoters
The central figures in this controversy are Saurabh Chandrakar and Ravi Uppal. Both hail from Bhilai in Chhattisgarh and are responsible for running the operations of the Mahadev gaming-betting app from Dubai. Their extravagant and sudden wealth, allegedly from the proceeds of illegal betting, has not gone unnoticed.
Saurabh Chandrakar's extravagant ₹200 crore wedding in Dubai has sparked a significant investigation by the Enforcement Directorate. The use of large cash payments, the involvement of celebrities, and the alleged money laundering activities have all come under scrutiny.
This story serves as a reminder of the pervasive nature of online betting and the need for stringent regulations. It also highlights the consequences of conspicuous wealth and the legal challenges that can arise when large sums of money are involved.
The investigation will likely continue to unravel the intricacies of this case and provide further insights into the world of online betting and money laundering. If you're curious about other famous people worldwide, be sure to check out Digi Hind News for similar stories.