What Is YS Jagan Net Worth And How Did He Accumulate His Wealth?
Politician Yeduguri Sandinti Jaganmohan Reddy is from India. He is the leader of the Andhra Pradesh Legislative Assembly and the YSR Congress Party. His father, Y. S. Rajasekhara Reddy, was the former chief minister of Andhra Pradesh, hence he has political experience. He guided his party to an incredible triumph in the 2019 elections, winning 151 of the 175 Assembly seats.
He took office as Andhra Pradesh's second chief minister following the state's split on May 30, 2019. People all around the world are curious about YS Jagan Mohan Reddy's net worth, despite the fact that his political career has made him highly popular. Therefore, continue reading!
YS Jagan's Net Worth
According to a recent assessment by the Association for Democratic Reforms (ADR), Jagan Mohan Reddy is the wealthiest chief minister in India. The non-profit examined the 30 chief ministers' poll affidavits nationwide. It concluded that every chief minister, except for Mamata Banerjee, is a crorepati.
Banerjee has a meagre Rs 15 lakh in net worth. The charming chief minister of Andhra, Reddy, tops the list with Rs 510 crore. The combined value of all CMs' assets is Rs 33.96 crore on average.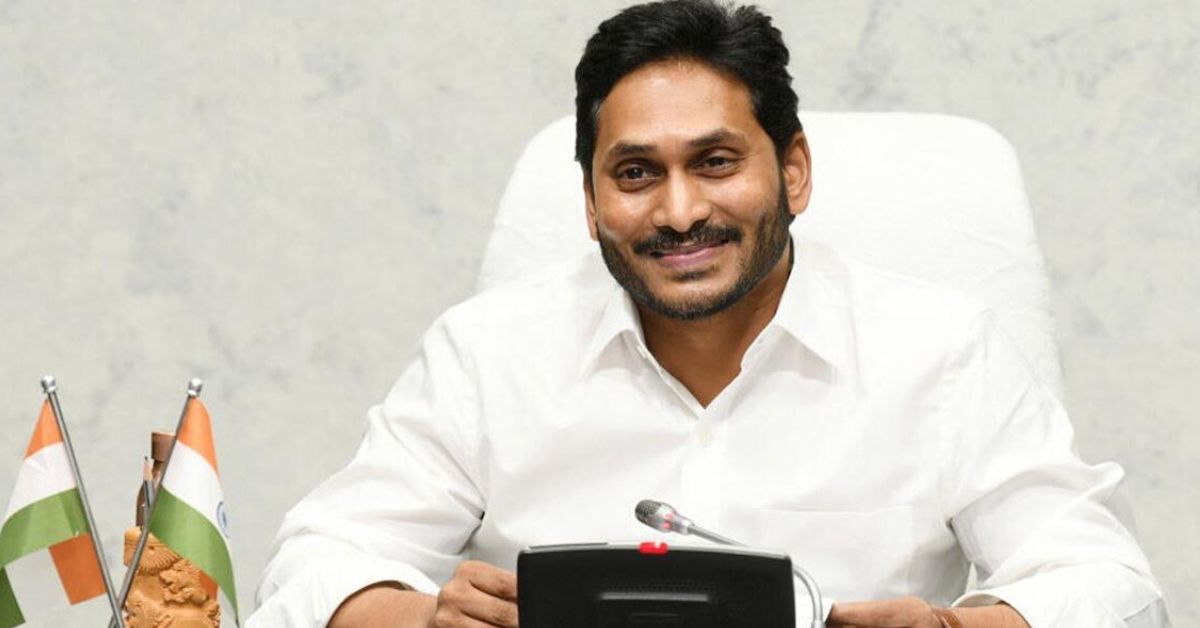 Business Ventures Of YS Jagan Mohan Reddy
Sakshi, a Telugu newspaper and news channel, was started by Jagan Mohan Reddy. In addition, he is Bharathi Cements' promoter. Before entering politics, he was a prosperous businessman, having lost his father in a helicopter accident. He owns media outlets, infrastructure, and cement facilities.
Check out the Twitter post below which confirms that Sakshi newspaper is owned by YS Jagan Mohan Reddy.
Deeply grateful, humbled receiving so many messages since yesterday from South India about the story published in one of leading newspapers in Telugu Sakshi owned by Chief Minister of Andhra Pradesh YS Jagan Mohan Reddy sir. Thank you Universe for everything ♥️ pic.twitter.com/LSeBBtg3DL

— Renu Paswan (@renu_paswan) December 10, 2022
Ravinder Reddy, the MD of Bharati Cement, described himself to Sakshi Post in a recent interview as a businessman who is focused on conducting research. He continued, "His leadership helped the company grow." He claims to own assets worth Rs 375 crore in his 2019 electoral declaration. He is not a car owner. His movable property is valued at 339 crore rupees.
Check out the net worth of other people here:
2019 saw his wife, YS Bharathi Reddy, hold assets valued at Rs 124 crore, of which Rs 31 crore were real estate. Each of his two daughters has movable assets valued at Rs 11 crore. He earned Rs 25.89 crore in 2018.
Investments And Real Estate
Movable Assets: Rs. 339.89 Crores
Bank Deposits: Rs. 1.45 Crores
Bonds & Shares: Rs. 50.32 Crores
Agricultural Land Vempalli Mandal, Kadapa District, Andhra Pradesh worth Rs. 42 Lacs
Non-Agricultural Lands in Bakarapuram Mandal, Kadapa District, Andhra Pradesh worth Rs. 7 Crores
Commercial Building in Banjara Hills, Hyderabad worth Rs. 14 Crores
Residential Building in Banjara Hills, Hyderabad worth Rs. 3.19 Crores
Residential Building in Bakarapuram Mandal, Kadapa District, Andhra Pradesh worth Rs. 8.80 Crores
About YS Jagan Mohan Reddy's net worth, that is all that is known. Visit Digi Hind News to find out more interesting information like this.