Users of Windows 11 may now access Apple's well-known messaging service iMessage thanks to Microsoft's Phone Link program for iOS devices. With this release, iOS users may use their Windows 11 PC to send and receive messages via iMessage, check phone notifications, access their contacts, and take phone calls. Users can access their iPhone photos on their Windows computer thanks to the Phone Link app's iCloud connectivity.
During the preview period, the Phone Link app was available to Windows users. The feature will immediately start rolling out to all Windows 11 users in 39 languages and 85 markets and should be accessible to all Windows 11 users by mid-May. Microsoft stated in a blog post regarding the debut of the iPhone Link app for iOS that they had "taken a conservative approach to launch this update" since they knew how vital it was to be able to easily connect to friends and family during stressful situations.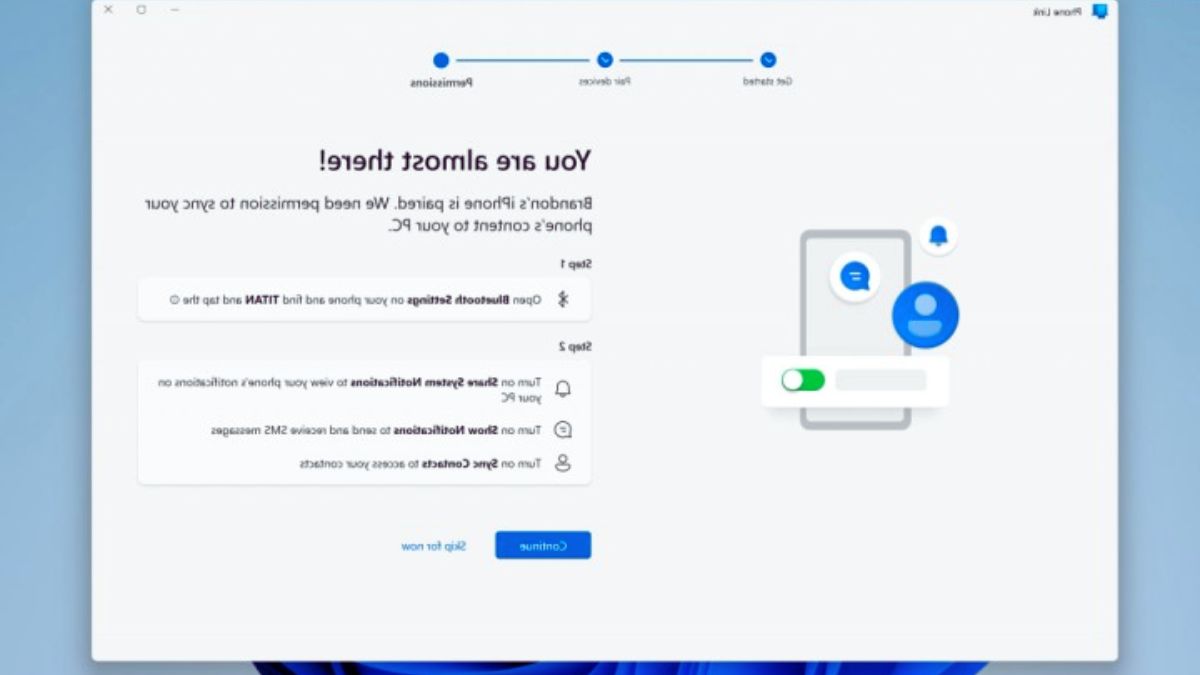 The business noted, "We hope that our Windows 11 customers will never have to worry about missing an important phone call or text while focusing on their Windows PC with the ability to now make this PC/iOS Phone connection."
Android users have had access to everything they love on their phones thanks to the Phone Link app for a long now. It's important to note that iOS 14 or higher smartphones are the only ones that support the Phone Link app. Additionally, the app is not accessible on iPad or Mac computers.
Here are some new tech developments:
How To Access iMessage App On Your Windows 11 PC:
1) Verify that the Phone Link is activated on the Windows 11 system.
2) Utilize the Microsoft Store or the Apple Store to download the Phone Link app to your iPhone.
3) Ensure that Bluetooth is enabled and configured to be discoverable on both your iPhone and your Windows computer.
4) During the setup procedure, a QR code will show on the Phone Link app. Give the requested permissions after scanning the QR code.
5) The Phone Link app should be open, giving you access to your iPhone's messages.