Karnataka Minister Announces Shivamogga Airport to Be Operational From August 11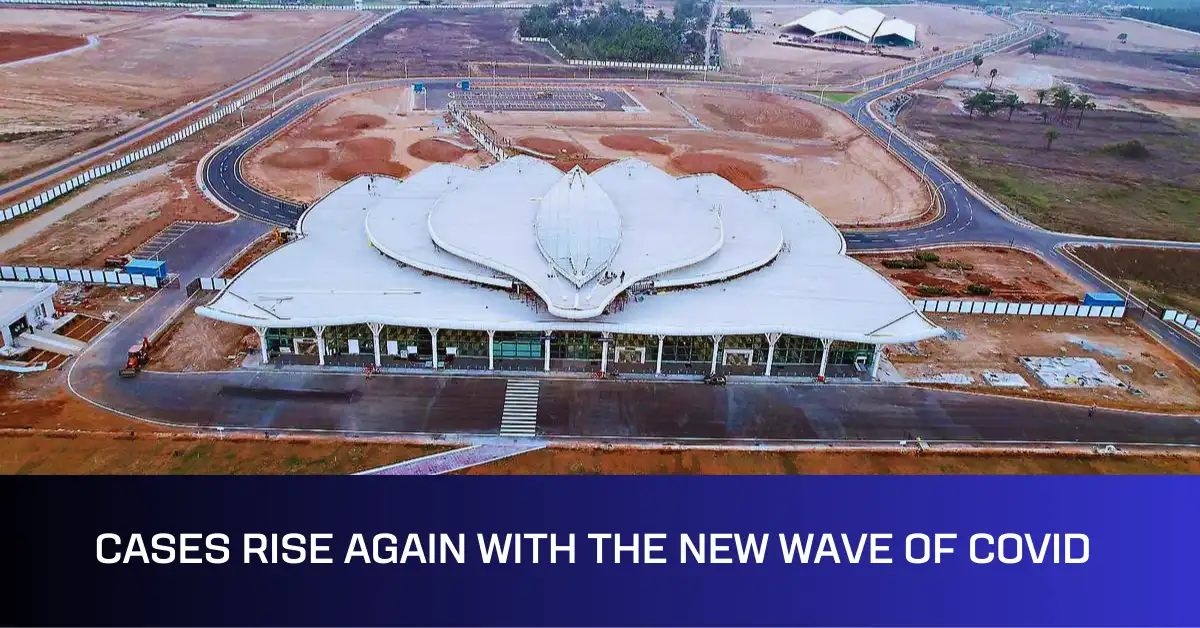 Shivamogga Airport, the newly constructed airport in the central Karnataka district, is all set to be operational from August 11, according to Karnataka Large Industries and Infrastructure Development Minister M B Patil. The minister chaired a review meeting of new airports in the state on Thursday and said that all the pending works at Shivamogga Airport would be completed by July 20.
Shivamogga Airport, inaugurated by Prime Minister Narendra Modi on February 27 this year, has a lotus-shaped terminal and a runway of 2,100 meters. The airport will be maintained by the Karnataka State Industries and Infrastructure Development Corporation (KSIIDC), making it the first airport in the state to be run by a state government institution.
Karnataka is gearing up to propel its infrastructure development to new heights with the upcoming Shivamogga Airport:
Karnataka is set to take yet another leap in infrastructure development with the upcoming #ShivamoggaAirport. It will be ready by July 20th and become operational on August 11th. Notably, this will be the first airport in Karnataka to be operated and maintained by the state… pic.twitter.com/TuAPXmUzBK

— M B Patil (@MBPatil) July 14, 2023
Patil said the airport will be ready for commercial operations by July 20, after deploying an ambulance and other vehicles, opening a coffee cafe, and hiring technical and non-technical staff. He also said that the first flight from Bengaluru to Shivamogga will take off on August 11 and prominent people including public representatives will be invited to be part of the historic moment.
The minister also said that during the campaigning for the state assembly elections in April-May, as many as 20 air buses landed at Shivamogga Airport and that fetched an income of Rs 12 lakh for the airport.
If you're interested in exploring additional recent articles, so you can check the link below:
Shivamogga Airport is expected to boost regional tourism and trade, as it is close to popular destinations such as Jog Falls, Agumbe, Sringeri, and Kudremukh. The airport will also cater to the needs of industrialists, businessmen, and students from Shivamogga and neighboring districts.
Patil also reviewed the progress of other ongoing airport projects in Vijayapura, Hassan, Raichur, and Karwar. He expressed his dissatisfaction about Vijayapura Airport not having a night landing facility and directed the officials to take steps to incorporate it. He also discussed the construction of airstrips at Dharmasthala, Kodagu, and Chikkamagaluru, which were proposed in the recent state budget.