Tragic Death of Maulana Tariq Jamil's Son: Pakistani Leaders Express Regret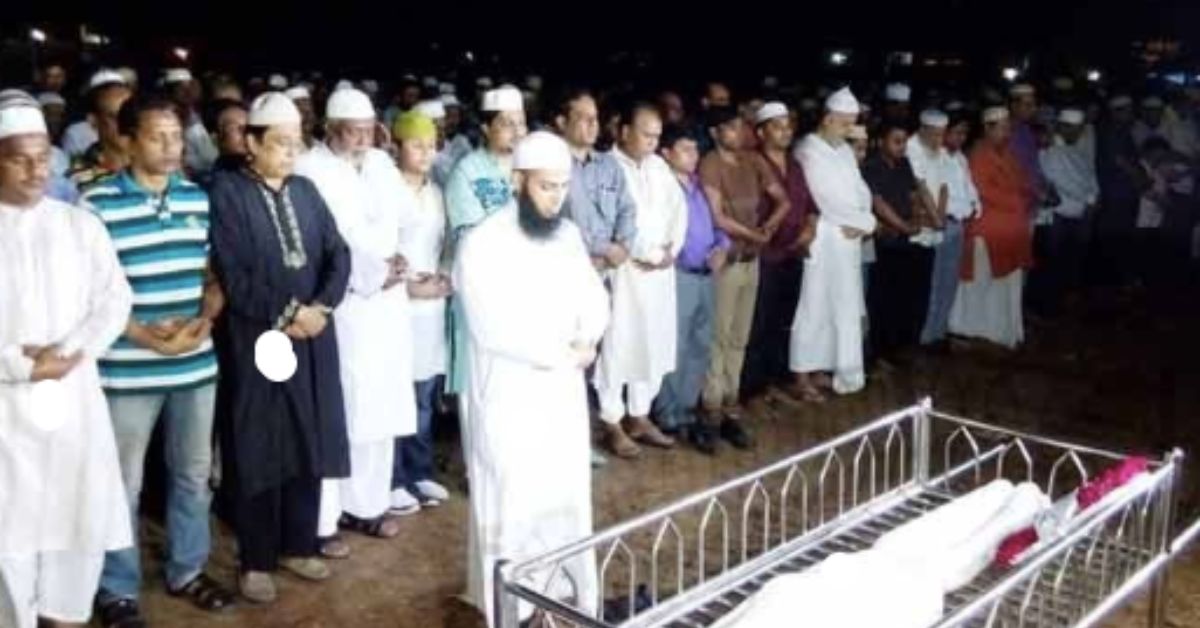 The news of Asim Jamil's untimely death, son of Pakistan's renowned Islamic scholar Maulana Tariq Jamil, has sent ripples of grief and consternation across the nation and among the global community that respects Maulana for his teachings.
A Shocking Revelation on Social Media
Maulana Tariq Jamil confirmed his son's death through his official social media handle on platform 'X'. The grief-stricken message asked for prayers for the departed soul, as the family comes to terms with this irreparable loss. "In this hour of grief, we request all of you to remember us in your prayers. May Allah give my son a high place in heaven," said Maulana Tariq Jamil.
Political Figures and Their Reactions
The impact of the tragedy was such that it transcended political divides. From former Prime Minister Shahbaz Sharif to Imran Khan's Pakistan Tehreek-e-Insaf (PTI), statements of condolences poured in. PTI General Secretary Qamar Ayub Khan expressed his sorrow through a tweet that captured both his admiration for Maulana Tariq Jamil and his empathy for the family's loss.
مولانا طارق جمیل صاحب اور ان کے اہل خانہ سے جواں سال فرزند عاصم جمیل کی وفات پر دلی دکھ اور افسوس کا اظہار کرتا ہوں۔ اس حادثے پر ہم سب آپ کے غم میں شریک ہیں۔ یقیناً یہ ایک ناقابل برداشت غم ہے۔ ہماری دعائیں اور ہمدردیاں آپ کے ساتھ ہیں۔ اللہ تعالیٰ مرحوم کو اپنے جوار رحمت میں بلند…

— Shehbaz Sharif (@CMShehbaz) October 29, 2023
مولانا طارق جمیل صاحب کے صاحبزادے کی اچانک حادثے میں انتقال کی خبر سن کر دلی افسوس ہوا ے۔ مولانا طارق جمیل صاحب سے کئی مرتبہ ملاقات ہوئی ے اور ان کے بہت بیانات سنے ہیں۔ اللہ تعالٰی مولانا طارق جمیل صاحب اور ان کے خاندان کے سب لوگوں کو صبر جمیل عطا فرمائیں اور ان کے بیٹے کی اگلی…

— Omar Ayub Khan (@OmarAyubKhan) October 29, 2023
The Investigation: What We Know So Far
The incident has triggered a full-scale investigation. Punjab police, under the supervision of Inspector General Dr. Usman Anwar, has taken quick cognizance of the event. A statement from the Punjab Police spokesperson emphasized the importance of evidence and forensic reports to determine the cause of death. The Multan Regional Police Officer has been tasked with presenting a comprehensive report on the incident.
نگران وزیر داخلہ سرفراز احمد بگٹی کا معروف عالم دین مولانا طارق جمیل کے بیٹے عاصم جمیل کے انتقال پر دکھ اور افسوس کا اظہار، وزیر داخلہ کی مولانا طارق جمیل اور اہل خانہ سے تعزیت، جوان سال بیٹے کی موت ایک باپ کیلئے دنیا کا سب سے بڑا دکھ اور غم ہے.

— Ministry of Interior GoP (@MOIofficialGoP) October 29, 2023
The Medical Perspective
According to Mian Channu City Deputy Superintendent of Police (DSP) Mohammad Salim, Asim was immediately taken to Talamba Rural Health Centre after being shot. However, he was declared dead upon arrival. The body was subsequently taken home by the grieving family members.
A Nationwide Appeal for Justice
Pakistan's acting Home Minister Sarfaraz Bugti expressed deep regret over the incident, adding another layer of urgency to the investigation. National Assembly Speaker Raja Pervez Ashraf also offered his condolences and expressed solidarity with the family, marking the breadth of the impact that this incident has had across different sectors of the country.
What's Next?
As the nation mourns the loss of a young life and stands in solidarity with a family that has contributed immensely to Islamic teachings, the demand for a swift and transparent investigation grows stronger. It's not just about the grieving family; it's about setting a precedent for justice, social stability, and the enforcement of law in a country that grapples with challenges on various fronts.
In Memoriam
The events surrounding Asim's tragic death have united a nation in grief. The outpouring of sorrow has been universal, mirroring the reach and influence of Maulana Tariq Jamil. As the family navigates through this difficult time, the prayers and well-wishes of a nation—and indeed a global community—go out to them. May Asim's soul rest in peace and be granted a high place in heaven, as per his father's heartfelt prayers.
As we await further updates on this developing story, one thing is clear: the tragic loss of Asim Jamil is not just a family's tragedy, but a loss for the nation as a whole.