Vinod Khanna Family and Love Story: Journey of A Bollywood Star!!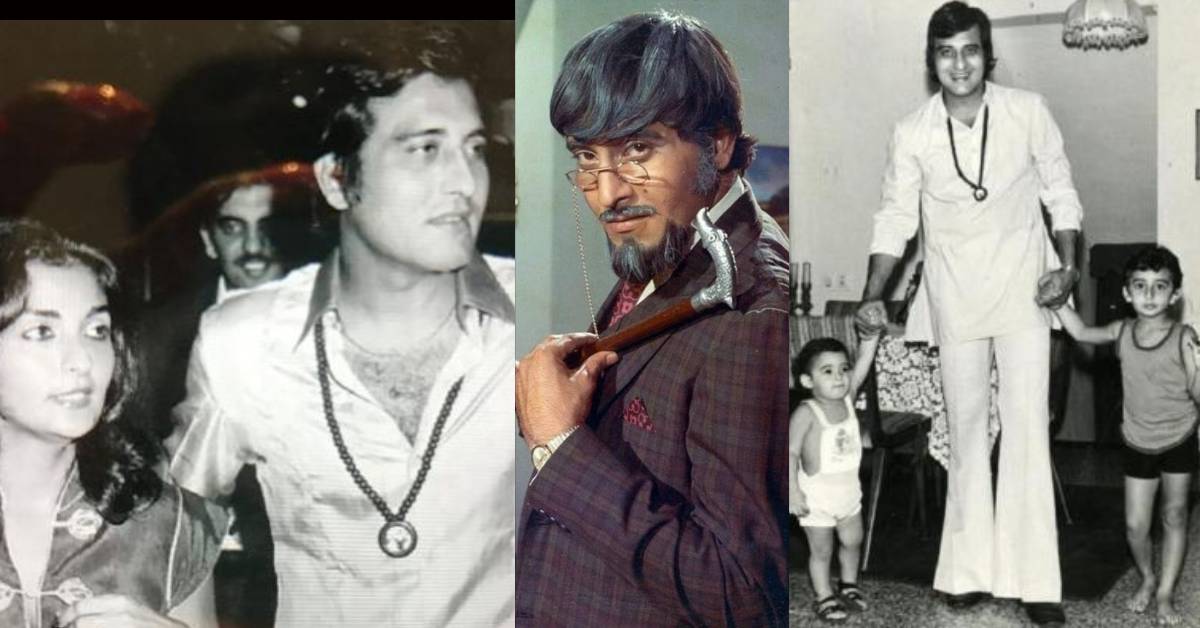 Vinod Khanna, born on 6th October 1946 and sadly departing on 27th April 2017, was a prominent figure in the world of Indian cinema. He wore many hats during his lifetime, excelling as an actor, film producer, and politician. Khanna made significant contributions to Hindi films and was also known for his deep spiritual inclinations.
In Bollywood, he earned two prestigious Filmfare awards and shared the limelight with other iconic stars like Amitabh Bachchan and Rajesh Khanna. His career had its ups and downs, but he was undoubtedly one of the highest-paid actors of his era.
In addition to his film success, Khanna ventured into politics, serving as a Member of Parliament from the Gurdaspur constituency from 1998 to 2009 and then from 2014 to 2017. He also held ministerial positions, overseeing Culture and Tourism and later becoming the Minister of State for External Affairs.
Early Acting Career
Vinod Khanna's journey in the world of cinema commenced in 1968. In the initial stages of his career, he often portrayed supporting and antagonistic characters. He gained recognition as an "angry young man" in the movie "Mere Apne."
His portrayal as the primary antagonist in the blockbuster action drama "Mera Gaon Mera Desh" further solidified his presence in Bollywood. In the critically acclaimed film "Achanak," he portrayed a military officer who becomes a fugitive, drawing inspiration from the real-life events of the K. M. Nanavati v. State of Maharashtra case.
Delve deeper into the lives of:
Spiritual Interlude
In 1982, during the zenith of his film career, Vinod Khanna decided to take a hiatus to explore his spiritual side. He became a disciple of Osho Rajneesh and resided at Rajneesh's ashram in Oregon, USA. This phase lasted for five years, during which he distanced himself from the glitz and glamour of the film industry:
Vinod Khanna during the Osho years.@R_Khanna pic.twitter.com/9UI7cJuiGm

— Movies N Memories (@BombayBasanti) August 2, 2017
Return to Bollywood
After his spiritual journey, Khanna made a remarkable comeback to Hindi cinema. He starred in two hit films, "Insaaf" and "Satyamev Jayate," marking his triumphant return to the silver screen. In his later film career, he played unforgettable roles as a father in blockbuster movies like "Wanted" (2009), "Dabangg" (2010), and "Dabangg 2" (2012).
Recognition and Legacy
Vinod Khanna's contributions to Indian cinema were acknowledged posthumously when he was honored with the Dadasaheb Phalke Award in 2018, India's highest cinematic accolade, at the 65th National Film Awards.
Discover a wealth of information about:
Personal Life
First Marriage: Gitanjali Taleyarkhan
Vinod Khanna's personal life was as eventful as his professional one. He met his first wife, Gitanjali Taleyarkhan, during his college days. They tied the knot in 1971 and had two sons, Rahul and Akshaye, both of whom followed in their father's footsteps and became Bollywood actors. However, in 1975, Vinod Khanna embraced spirituality and became a disciple of Osho. This marked the beginning of a significant change in his life.
Spiritual Journey and Divorce
In the early 1980s, Vinod Khanna relocated to Rajneeshpuram, but his family remained in India. Unfortunately, this separation led to a divorce from Gitanjali in 1985.
Second Marriage: Kavita Daftary
Upon his return to India in 1990, Vinod Khanna married Kavita Daftary, the daughter of industrialist Sharayu Daftary. Together, they had a son and a daughter.
Illness and Passing
Vinod Khanna's health took a toll in his later years. He was admitted to Sir H.N. Reliance Foundation Hospital and Research Centre in Girgaon, Mumbai, in April 2017 due to severe dehydration:
Actor Vinod Khanna hospitalised on March 31 after severe dehydration. He is better now, doctors looking to discharge him soon says family pic.twitter.com/wQoaH4gmFM

— ANI (@ANI) April 4, 2017
Unfortunately, he lost his battle with advanced bladder cancer and passed away at 11:20 a.m. on 27th April 2017. His cremation took place on the same day at the Worli Crematorium.
Find out more about:
A Look Back at Vinod Khanna's Love Story with Kavita Khanna
Vinod Khanna's love life, like his career, was a fascinating journey. At the peak of his stardom, he left it all behind to follow Osho Rajneesh and lived at the Rajneesh ashram in Oregon. When he returned to India, his family was still there, including his first wife, Gitanjali, and their sons, Akshaye and Rahul.
However, Khanna's heart longed for something more, and it was during this time that he crossed paths with Kavita at a party. Their worlds were vastly different—Khanna was a beloved movie star, while Kavita was a highly educated barrister. They didn't speak to each other at the party, but Vinod Khanna couldn't get Kavita out of his mind.
Their love story was unconventional, but it was undeniably captivating. Despite initial hesitations, Khanna pursued Kavita, even though she initially "ignored" his calls, as she later clarified. They eventually fell in love, leading to a second marriage for Vinod Khanna in 1990.
Vinod Khanna's life was marked by a passionate pursuit of his dreams, whether in cinema, spirituality, or love. He left an indelible mark on Indian cinema and politics, earning the respect and admiration of many. His love story with Kavita Khanna serves as a testament to the enduring power of love, transcending boundaries and backgrounds.
Vinod Khanna's legacy lives on through his cinematic achievements, his contributions to public service, and the memories he created with his loved ones. He will always be remembered as a beloved actor, a spiritual seeker, and a man who dared to follow his heart, leaving an everlasting impact on the hearts of those who cherished him.